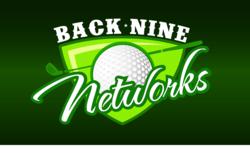 Interestingly enough, private clubs were really the inventor of the original 'social network,' so in a lot of ways private online social networking made perfect sense. ~ Vin McCauley CEO Back Nine Reviews Inc.
Boston, MA (PRWEB) March 28, 2012
Many private golf clubs today are struggling with how to incorporate social media into their operations. Various others have already decided that sites like Facebook are not a good fit and can actually hurt established branding due to the clubs' history or are discouraged due to their 501(c)(7) tax status. Back Nine Networks fills this need by providing social networking solutions to private clubs in a private social environment.
"After meeting with many club general managers, a theme started to develop in the conversations.  First, many did not want to explore Facebook for very good and valid reasons.  Secondly, they acknowledged the value of social media and networking but could not visualize how to best embrace it for their clubs by using the products which were currently on the market," said Back Nine CEO Vin McCauley.
"The problem they were wrestling with wasn't the functionality or the value of these services, it was the lack of privacy social networking allows and how that could damage long established branding of private clubs as 'exclusive environments.'  The solution was providing social networking to these clubs, but offering them the same privacy that their clubhouse currently does ... a 'for club-members only' social network," continued McCauley.
Although it is an outside-the-box way of integrating social networking, Back Nine Networks is building quite a buzz in the private club management circles.  Back Nine Networks is proving to be another hit from the company that launched BackNineReviews.com less than a year ago, the first online reputation management tool for the golf industry.  Back Nine Networks allows clubs to provide more robust and communicative member log-in features that have previously been unavailable to the private club management community.
Private social networking offers the member of a club a tool to improve member recognition and member engagement.  One common complaint from general managers is that the members don't take advantage of the "networking" opportunity that private clubs provide. Instead, they use the club as a personal private destination for their family, friends and business contacts.  A club that utilizes private social networking allows their members to interact at a deeper level than the occasional "hello" as two members pass each other in the dining room.
Back Nine Networks creates custom social networks with Facebook-like functionality with the privacy of an exclusive clubhouse.  Features of the network include: Photo/Video Albums, Groups, Internal Email, Searchable Member Directory, Event Planning, NewsFeed and the ability to comment on other member's posts.   McCauley states, "Clubs that are looking to attract a younger membership demographic may want to consider providing a private network at the club, and may be surprised at how many of the older members utilize the platform."
If you are a club that has wrestled with exactly how to integrate social media into your operations, then maybe Back Nine Networks is the solution for you.  Back Nine Reviews Inc. is an Ipswich, MA based company. Back Nine Networks debuted their network publicly at the Metropolitan Golf Association Golf Show in NYC on March 20, 2012.