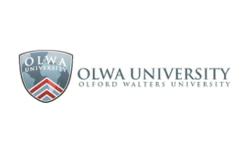 Anna , TX (PRWEB) March 23, 2012
The proposed integration of online library management software and access to information has not only allowed economies of scale, but also the development of a culture of collaboration within OLWA University's student and the faculty members. The online library is an indispensable source of information, and the students will find the online library useful for further studies.
The adoption of the rules and practices and access to the online library has also been an integral part of this development. This participatory and open structure was possible deploying using clever and effective communication tools that integrate OLWA's mammoth online educational repository and storage. The use of collaborative library in online tutelage is an innovative strategy that ensures continuous development of knowledge and skills of staff to effectively manage the phenomenal growth of online education at OLWA University.
The primary objective of the project was to provide a high quality service to the students and teachers of OLWA University. This would provide the students a quick and easy access to a wider range of quality information resources, which is comparable to large traditional and online universities. This project, initiated in 2009, includes extensive teaching and knowledge resources through the sharing of information, helping the library to significantly increase the number of scientific articles and researches available to its students. This has consequently led to an increase in the supply and quality of online services offered to the teachers, researchers and the students, and allows them to meet the needs of students whose success is increasingly linked to the ability to effectively manage information online .
By having one place for hosting library applications, ensured to maintain a size large enough, different profiles of a high level of expertise have been revealed, thus making a better student-teacher collaboration and development possible. After this development, a major benefit has been observed: the participatory management practices and collaboration that has led to the success of the online library within a limited budget.
The management of libraries and support for teaching and learning at the OLWA University has been bolstered by several academic partners, to whom the university is really indebted. OLWA University extends its appreciation to those who collaborated to this development, and thus bolstering the development of a knowledge economy.
About OLWA University
OLWA University is a globally recognized and accredited online institution offering high quality and affordable education to students across the globe. The University offers world-class study programs and excellent student services that help students learn in an easy and hassle-free way. In addition, the University provides its students with a rich and stimulating learning environment under the table guidance of highly qualified and experienced faculty associated with the leading institutions of the world. For details, visit: http://www.olwauniversity.com