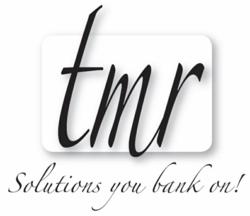 "I am really impressed with the level of commitment and support MediStreams puts forth to help TMR and our clients win new business!"
Roswell, GA (PRWEB) March 30, 2012
MediStreams, a Healthcare Revenue Cycle Management company, announced today that TMR has chosen MediStreams Remittance Automation services as an additional enhancement to the TMR lockbox payments processing services. TMR evaluated several solid vendors for this service and chose MediStreams to give a valuable edge for their financial institutions and real value to the medical clients they serve.
The service offers the capability to convert all remittances received as paper Explanation of Benefits (EOBs) to ANSI 835s for automated posting to healthcare practice management systems. It also consolidates the EOBs with Electronic Remittance Advices (ERAs) in one central, online repository for reporting capabilities. The processing of EOB forms from healthcare insurers and the huge amounts of associated data has become one of today's most labor-intensive and costly back-office functions for healthcare facilities.
Several factors influenced TMR's decision, including but not limited to: robust technology and customization capabilities; but most important was the ability for MediStreams to provide sales and marketing support services to TMR and their clients. No matter how robust a solution is if an organization cannot help clients implement the solution and utilize the automation; the technology will not be effective.
"I am really impressed with the level of commitment and support MediStreams puts forth to help TMR and our clients win new business!" commented Timothy Clifford, President of TMR. "We are looking forward to working with Medistreams to help our customers provide real value to their clients." said Norman Picard, Director of Sales for TMR.
Aaron Grandison, President of MediStreams said, "The TMR lockbox is one of the most technologically advanced lockboxes we have seen. TMR brings big bank treasury management capabilities to regional and local banks at an affordable scale and price. Their commitment to excellence and drive to accommodate their banks and healthcare providers with cutting edge technology and business intelligence makes this a unique partnership. MediStreams is pleased to partner with TMR and shares TMR's commitment to customer service."
About MediStreams, LLC
MediStreams is a Healthcare Revenue Cycle Management company with a focus on streamlining the remittance process. The innovative approach to their implementation process allows them to onboard providers quickly; lowering the barrier to entry for these cost saving services. They integrate with most of the industry leading patient accounting and practice management systems to deliver payment posting files that meet the specific requirements of their customers. MediStreams meets audited benchmarks for high availability while exceeding generally accepted standards for security and compliance. For more information, contact Donna Carr, 888-267-4835 Ext. 1638.
Technology Management Resources, Inc.
For more than 20 years TMR has been developing and supporting payment automation solutions. Today, TMR is serving financial institutions and their business clients' payments processing needs in more than 34 states. CITATION™ e-Remit is TMR's flagship lockbox solution designed to handle all types of business payments and to provide consolidated and customized reporting from multiple payment channels. TMR provides several unique business models to help financial institutions and business clients offer the CITATION™ e-Remit solution and/or processing service. For more information, contact Norman Picard, 800-867-2249 Ext. 231.