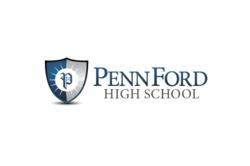 Houston, TX (PRWEB) March 25, 2012
Briefing about the announcement which was made by the Head of Public Relations, PennFord High School at a local auditorium, he said; "PennFord High School is extremely proud to attain a percentage of parents' satisfaction as high as 98%." He briefed that the results came out just a week ago through a thorough research that was conducted in house. "The research was conducted with the help of detailed questionnaires that were briefed and filled by parents of the students from different countries. Not only those parents were extremely satisfied with the education embarked to their children at PennFord High School but they also sent testimonials for the administration of PennFord High School in which they thanked them and appreciated the endeavors of our faculty and appreciated the effectiveness of our up to date course curriculum."
PennFord High School offers up to date course curriculum to its students that is designed, managed and up graded on specific time periods by the learned adjunct and permanent faculty of the school, so that only the best and latest information shall reach our students.
"The curriculum is taught to our students through our world class online classroom technology. The online classrooms are personalized which means every student has his own user-name and password, and can enjoy education at the time of his/her convenience. Creating ease and effectiveness is the major aim of PennFord High School because in this way only the busy working adults can acquire accredited high school diploma. PennFord High School was established with the mission to spread quality education to each and every corner of the world and by looking at the results I can see that we are on track," said the Head of Public Relations in the ending note of the ceremony.
About PennFord High School:
PennFord High School is an accredited online high school diploma awarding institution that was established with the aim of spreading quality high school diploma education to everyone around the world. PennFord's online high school diploma program is specifically designed for home schooling students, working adults, special people & house wives who cannot attend traditional educational institution or left it due to some personal or professional commitments. Thanks to the flexible and self paced high school diploma program PennFord offers, such people can now enroll in and acquire high school diploma with convenience, ease and affordability. For more information please visit the official website of PennFord High School http://www.pfhighschool.com or contact one of their native academic consultants in your country.