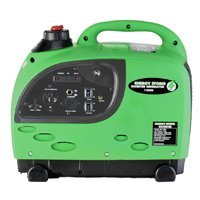 Destin, FL (PRWEB) March 24, 2012
Disaster Relief Supply is known in the Northwest Florida area as a supplier of emergency preparedness and disaster recovery supplies. These supplies cover a wide array of products including ready to eat meals, liquid cleaners, cooler, weather radios, safety gear, emergency lights, rope, and power equipment. What many Northwest Florida consumers may not know is that Disaster Relief Supply is also an authorized supplier of equipment rentals.
From the opening of Disaster Relief Supply in November 2011, marketing has focused efforts on increasing local and national presence in their retail department. With the retail department up and running, DRSupply is shifting concentration towards raising awareness of their rental department. With a multitude of condos, hotels, contractors, and do-it-yourselfers in the immediate area, Disaster Relief Supply is hoping that its inventory of rental equipment including generators, carpet cleaners, pressure washers, ozone generators, pumps and more, will become increasingly popular coming into the all-important hurricane season.
Strategies for raising awareness of their rental stock will include multiple advertising campaigns. The marketing department plans on utilizing social networking, web development, and local promotions including television commercials to assist in raising awareness. The Disaster Relief Supply marketing department is hoping that these campaigns, paired with the start of the tourist and hurricane seasons, will garner attention from top rental customers like hospitality maintenance employees, contractors, disaster & damage restoration services, and other tradesman.