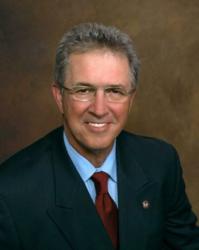 The tool will be more helpful to surgeons who don't routinely treat endometriosis--to excise the disease more aggressively.
Atlanta, GA (PRWEB) March 26, 2012
Thomas L. Lyons, MD, Medical Director of the Center for Women's Care & Reproductive Surgery in Atlanta, will address the International Society of Gynecologic Endoscopy in Orlando, FL, March 27-30, on preliminary results of the clinical trial on Olympus Narrow Band Imaging (NBI). The trial, involving more than 60 patients, has helped determine whether light of different colors enables detection of endometriosis better than white light only.
Preliminary findings suggest:
1. NBI does have an impact on the diagnosis and treatment of endometriosis.
2. The tool will be more helpful to surgeons who don't routinely treat endometriosis.
3. It will enable surgeons to excise endo more aggressively—which is the most effective way to treat the disease.
4. Conservative assumptions are needed until all the data is collected and analyzed.
Hysterectomy is often performed to eliminate endometriosis (the painful growth of the uterine lining outside the uterus in the abdominal cavity). Dr. Lyons and two other sites in the U.S. are currently conducting a study using Olympus technology with the objective of visualizing endo better to remove it more effectively.
"About four-fifths of endometriosis patients do not display symptoms," said Dr. Lyons, a pioneer in gynecologic laparoscopy and co-author of "What to Do When the Doctor Says It's Endometriosis" (Fair Winds Press).
"This study has helped us determine whether different colors of light can help detect endometriosis more easily—and thus remove it more efficiently and effectively," he said.
Customarily, when viewing the interior of the abdomen using a laparoscope, the light is white. In the FDA-approved Olympus study, the objective is to shine light of different colors and determine whether they highlight overactive tissues or areas of inflammation more readily.
The Narrow Band Imaging (NBI) from Olympus is strictly diagnostic, not therapeutic.
"We first looked at the disease area with white light, marking diseased areas with laser dots, then with NBI. We saw that NBI expanded our visualization of diseased areas," said Dr. Lyons. "With inflammation from endo, the affected areas were more vascularized (more blood vessels) and we were able to detect disease more easily. This was confirmed with biopsies."
Known for developing the Laparoscopic Supracervical Hysterectomy and the Laparoscopic Burch procedure for stress urinary incontinence, Dr. Lyons attracts patients from around the world for his advanced surgical techniques.
The Center for Women's Care & Reproductive Surgery has offices in Atlanta (Dunwoody) and Lake Oconee at the Cowles Clinic.