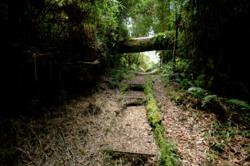 Costa Ricans have great respect for nature and wildlife. Their love and passion is contagious and helps makes your time in Costa Rica unforgettable.
Denver, CO (PRWEB) March 24, 2012
Monica McIntyre (born in Costa Rica) is the owner of LatinExplore and has 20 years of experience providing Costa Rica vacations. She is an expert in the travel industry who has successfully created and sold over 14 organized vacation packages with both Groupon and LivingSocial in the past year. I asked her to share with me the ideal regions for nature enthusiasts to visit that would truly create a once-in-a-lifetime vacation.
"The Caribbean is a fantastic region for people with a passion for nature. The Tortuguero National Park is hot and humid. Jungle lodges abound! This area is know as the "Amazon of Costa Rica because it resembles Peru and Brazil's Amazon area. Also the lodging style is very similar. The Cahuita National Park has the largest system of coral reefs in Costa Rica. This is a really popular fishing location." Monica said.
The Tortuguero National Park is a dream come true for anyone who has a passion for nature and wildlife. Tortuguero means "Turtle Catcher" and the park is home to 3 different species of turtles (Olive Ridley, Green Turtle and the Leatherback Turtle). This is one of the few parks that walking may not be the best way to explore all of its offerings. The use of boats, canoes, or kayaks will help reach multiple points where Sea turtles gather to nest. On the way to Tortuguero their is a boat available that explors the Amazon like region of Costa Rica. Passengers get the chance to observe exotic flora, fauna, toucans, monkeys, turtles, herons, caymans, and iguanas.
The Cahuita National Park may be best known for its coral reef where travelers can find over 500 species of fish. Snorkeling is a must. Not only do snorkelers explore the coral and swim with fish but they also come in contact with two sunken ships. The ships are located in shallow water and are well known. There are beach camping areas that provide showers, restrooms and picnic tables. Hikers have access to a scenic trail starting at the Kelly Creek Station that runs along the coast to the beach camping area.
Monica stated; "The Northern Zone hosts the extremely popular Monteverde Cloud Forest Reserve which is the nature lover and birdwatchers paradise. This destination has developed into one of Costa Rica's perfect spot for the adventure/nature combination."
The Monteverde Cloud Forest Reserve is 4,662 feet above sea level and receives a consistent supply of moisture from clouds. Within the Reserve there are 6 ecological zones home to more than 100 different categories of mammals, 2500 varieties of plants, 420 different kinds of orchids and 400 species of birds. Visitors can explore the vast landscape following trails or get a birds eye view by taking advantage of the sky trams. Monica suggested spending at least a few days exploring and certainly experiencing the best hanging bridges in the country.
She then shared her knowledge of the Northern Pacific by saying; "Located in the Northern Pacific travelers will find the Rincon de la Vieja National Park (inland). This is usually combined with the Guanacaste Beach experience due to its proximity and it offers a fantastic nature alternative for those seeking to visit as much as possible within a short period of time. The Marino las Baulas (coast) is where people will find Playa Grande and the turtle-hatching coastline. Finally, the Ostional Wildlife Reserve (coast) is a great spot for turtle watching, dolphin and whale watching tours."
Rincon de la Vieja National Park is home to a unique combination of both stunning volcanoes and immaculate tropical forests. Standing 6217 ft tall the main attraction is the volcano Rincon de la Vieja. The tropical forest has a vast array of mammals including monkeys, sloths, puma's and jaguars. For those feeling adventurous there is an all day trail leading to the volcanoes summit. This is a great way to explore multiple distinct ecosystems.
Volcanoes, tropical forests, coral reefs, gorgeous white sand beaches and Amazon like forests make visiting these regions a must. Monica (born in Costa Rica) concluded by saying "Costa Ricans have great respect for nature and wildlife. Their love and passion is contagious and helps makes your time in Costa Rica unforgettable."