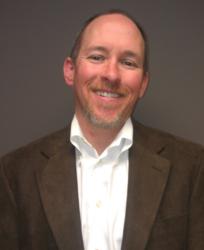 Vienna, VA (PRWEB) March 27, 2012
Christopher Given is the Director of Support Services for The Signature Group. His responsibilities include leadership; oversight and management of TSG's support services practice are focused on the Company's mid-market client base. Mr. Given is also responsible for the management of The Signature Group's managed service offerings (SignatureCare) which includes Remote Network Management and Monitoring, Data Protection, Disaster Recovery, Helpdesk, Private Cloud Computing, and Desktop Management services. Prior to joining The Signature Group Mr. Given was the Vice President of Information Technology for Comprehensive Health Services.
Mr. Given's expertise includes strategic planning, infrastructure design and management, quality assurance, business process improvement, application development, and international business. Over his carrier he has proven the ability to lead and motivate high performance teams focused on maximizing productivity. He is focused on building strong client relationships, forging beneficial partnerships and negotiating cost-saving contracts. Mr. Given possesses extensive experience managing large-scale business critical projects and is dedicated to improving client satisfaction while decreasing costs and controlling risk.
With well over 20 years in the Information technology field Mr. Given has held various executive information technology positions within commercial and government service providers. His various roles have included network and systems engineering to technology and business visionary with executive and hands on experience in automating technology based enterprises.
"We are excited to have Chris on our team. He exemplifies leadership through his vast experience in the field of Information Technology and business management. I am confident this experience will improve our Network Operations Center above and beyond our and our client's expectations," says Michael C. Perdue, CEO of The Signature Group.
Christopher Given and his team are based out of TSG's headquarters facility in Vienna, VA.
About TSG
The Signature Group provides managed services, and IT solutions that increase revenue opportunity, decrease operating cost, increase organization efficiency and mitigate risk.
###