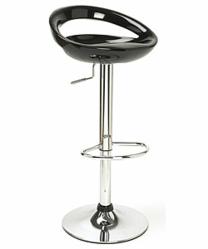 We're excited to launch this sale. Its taken us months of preparation to be able to offer these prices across our range of products", said Jack Patterson, a sales manager at the company. "What makes this unprecedented is not only the deep discounts but
San Francisco, CA (PRWEB) March 27, 2012
Barstoolsforless.com is excited to announce the launch of an unprecedented sale across its entire line of discount bar stools, including more than 1,000+ products - wood, wooden, rusty, outdoor, patio, modern, white and leather bar stools.
"We're excited to launch this sale. Its taken us months of preparation to be able to offer these prices across our range of products", said Jack Patterson, a sales manager at the company. "What makes this unprecedented is not only the deep discounts but also the unparalleled breadth across all our product lines, throughout the entire website."
Customers had asked the company for a big sales event, since the launch of its recently completed redesign, and this discount bar stools sale is sure to deliver. As one lucky preview customer said, "This is incredible".
While the site is particularly focused on barstools, they also sell counter stools and extra tall stools, as all are part of recent trend away from typical dining room and bar seating. Bar stools are both more casual and more elegant, allowing tremendous flexibility to modern interior designers. Especially with online sites offering discounts and online sales, top quality finishes like leather, metal and wicker, can be had at any consumer's price point.
The sale begins today at http://www.barstoolsforless.com.