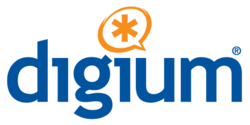 Digium's partners have access to a full suite of communications solutions to meet the needs of SMB customers who want it all – a flexible, full-featured communications system at an affordable price.
Huntsville, AL (PRWEB) March 26, 2012
Digium announced it has been named to CRN's 2012 Partner Programs Guide and has also been awarded a 5-Star Partner rating. The 2012 CRN Partner Programs Guide and CRN 5-Star Rating is the definitive listing of manufacturers and software publishers that service solution providers or provide products to the IT channel. CRN's Partner Programs Guide recognizes those vendors who have channel programs and derive a portion of their sales through an indirect IT channel.
In building the list, UBM Channel Research developed a methodology in which vendors are assessed on information provided in their completed applications. The objective criterion takes into account each vendor's investments in program offerings, partner profitability, partner training, education and support, marketing programs and resources, sales support, and communication.
Digium's Partner Program provides opportunities for resellers to seize the growing opportunities in the VoIP and unified communications (UC) market for small and medium-sized businesses seeking an alternative to proprietary phone system vendors who don't offer the value and flexibility of Digium's program. Partners can sell the full line of Digium's award-winning Switchvox® Unified Communications systems, and build custom communications solutions with Asterisk, the world's most popular open source telephony software.
In addition, Digium has expanded its product portfolio to include IP phones, gateways, redundancy appliances and telephony cards to complement Asterisk-based solutions. With more than two million downloads of Asterisk annually, partners have a tremendous opportunity to supply users with Digium phones, network connectivity products and their own unique service offerings. Partners who want to capture the growing market for UC have a unique opportunity to win more business with Switchvox, the UC solution that has been recognized as a "Best Value" by Frost & Sullivan and a Tech Innovator award winner by CRN.
"The combination of our innovative solutions and structured partner program has attracted some of the market's best and brightest to partner with us," said Steve Harvey, vice president of worldwide sales for Digium and CRN Channel Chief. "We offer our partners a competitive advantage with our product set, and we constantly focus on ways to continually improve our program. We've added innovative solutions, such as content syndication, and have invested in our channel team so that we provide great reseller support. Digium's partners have access to a full suite of communications solutions to meet the needs of SMB customers who want it all – a flexible, full-featured communications system at an affordable price. We encourage resellers to evaluate our partner program if they are considering a UC or business phone vendor."
Digium's Partner Program features an innovative product set, as well as marketing support that includes qualified lead distribution – not just contacts. Partners have access to technical online training and certification, content syndication and quarterly promotions to drive new business.
The program provides three tiers – Select, Registered and Affiliate. Each tier offers incentives, benefits, marketing support, training and promotions designed to help authorized Digium partners have a competitive advantage in today's growing VoIP and business phone systems market. Partners can specialize in Switchvox or Asterisk, and all online training and certification is provided at no charge, across all levels of the program. Affiliate partners are able to join the program with no revenue requirement and often quickly advance to the next level with ongoing sales.
More information is available at http://www.digium.com/ucpartner. Online demos are scheduled every Thursday at 2 p.m. CDT for those interested in learning more about the program.
"The companies listed in CRN's 2012 Partner Programs Guide represent a comprehensive list of the best channel programs in the market today," said Kelley Damore, VP and editorial director for UBM Channel's CRN. "The 5-Star award is reserved for vendors that understand that a successful partnership does not rely solely on the technology. By offering their partners tools, education and regular updates, vendors on this list go above and beyond traditional support to ensure a mutually beneficial partnership."
The 2012 Partner Programs Guide and 5-Star Partners listing will be featured on CRN.com and in the March 2012 issue of CRN.
About Digium
Digium®, Inc., provides Asterisk custom communications and Switchvox Unified Communications (UC) business phone systems that deliver enterprise-class features at a price businesses can afford. We are the creator, primary developer and sponsor of the Asterisk project, the world's most widely used open source communications software that turns an ordinary computer into a feature-rich voice communications server. With a community of more than 8,000 developers worldwide, Asterisk has been used to create VoIP communication solutions in more than 170 countries. Since 1999, Digium has become the open source alternative to proprietary communication providers, giving people an innovative solution for business communications that increase productivity. Digium's wide range of business communications products is sold through a worldwide network of reseller partners. More information is available at: http://www.digium.com and http://www.asterisk.org.
About UBM Channel: (http://www.ubmchannel.com)
UBM Channel is the premier provider of IT channel-focused events, media, research, consulting, and sales and marketing services. With over 30 years of experience and engagement, UBM Channel has the unmatched channel expertise to execute integrated solutions for technology executives managing partner recruitment, enablement and go-to-market strategy in order to accelerate technology sales. UBM Channel is a UBM company. To learn more about UBM Channel, visit us at http://www.ubmchannel.com.
UBM plc (http://www.ubm.com)
UBM plc is a leading global business media company. We inform markets and bring the world's buyers and sellers together at events, online, in print and provide them with the information they need to do business successfully. We focus on serving professional commercial communities, from doctors to game developers, from journalists to jewelry traders, from farmers to pharmacists around the world. Our 6,000 staff in more than 30 countries is organized into specialist teams that serve these communities, helping them to do business and their markets to work effectively and efficiently. For more information, go to http://www.ubm.com
###
The Digium logo, Digium, Asterisk, Asterisk SCF, Switchvox, AsteriskNOW, Asterisk Appliance and the Asterisk logo are trademarks of Digium, Inc. All other trademarks are property of their respective owners.