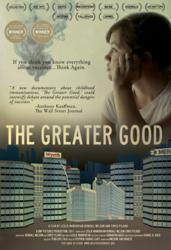 Professionals are encouraging others in their communities to screen the film so that it will encourage informed decision making in vaccination.
Minnetonka, MN (PRWEB) March 23, 2012
Saturday, March 24th at 1pm EST, Current TV will be premiering the award winning documentary, The Greater Good, and The Canary Party encourages you to tune in. The film makers describe their project as, "a character-driven documentary that explores the cultural intersections where parenting meets modern medicine and individual rights collide with politics. The film offers parents, doctors and policy makers a safe space to speak openly, actively listen and to learn from one another. Mixing verité footage, intimate interviews, 1950s-era government-produced movies and up-to-date TV news reporting, The Greater Good weaves together the stories of families whose lives have been forever changed by vaccination."
The film has had a powerful impact on many, so much so that medical and educational professionals have begun penning open letters to encourage families to view the film so that it may lead to greater informed consent in vaccine decision making. The Canary Party has collected and created an accessible file of these letters of endorsement for the film. For families of vaccine injured children, or those concerned with the current safety of the vaccine program, we offer a kit that supports what is presented in the movie. The Greater Good recommendation kit is available on The Canary Party web site.