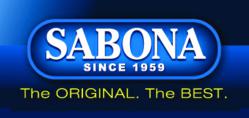 We are especially pleased about the ability of our customers to "like" a particular piece of jewelry on Facebook directly from an individual product page
Sikeston, MO (PRWEB) March 27, 2012
Sabona of London, industry leader in the manufacture and sale of copper and magnetic bracelets, has launched its newly redesigned, feature-rich jewelry website, http://www.sabona.com.
"Sabona.com is a sleek, attractive site designed to showcase its product lines, as well as provide site visitors with a user-friendly navigation and online shopping experience," states Jordan Myrick, Marketing Assistant for Sabona.
New jewelry styles for 2012 are smoothly rotated on the dynamic homepage, below easy-to-use product line drop-down menus. The site also features individual product pages with close-up photos of the jewelry, an online shopping cart for purchases, an improved store locator, frequent questions-and-answers (FAQ) section, a page with general information and news items about Sabona, retail partner information, Sabona worldwide corporate offices and contact information.
"We are especially pleased about the ability of our customers to "like" a particular piece of jewelry on Facebook directly from an individual product page," says Myrick.
Sabona's retail partners may take advantage of the company's online retail partner portal and resource library.
About Sabona of London Unlimited, Inc:
Sabona of London, Inc., established in 1959, has a long history as the premier manufacturer and marketer of copper and magnetic jewelry worldwide! The expanded Sabona product line includes Copper Magnetic Bracelets and Stainless Steel Magnetic Bracelets as well as Pro Magnetic Sport silicone wristbands and Sabona Athletic Bracelets, a line of fabric magnetic bracelets. In addition to magnetic bracelets, Sabona offers Copper Thread Supports, a line of supports for the knee, ankle, elbow, etc. that feature 5% copper thread in the fabric.
Contact:
info(at)sabona(dot)com
800-497-4199
http://www.sabona.com