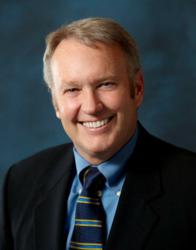 RRFS provides services to help delinquent homeowners bring their accounts current, ensuring that other homeowners will not have to pay more than their share and for associations to continue to offer the amenities homeowners expect.
(PRWEB) March 28, 2012
Mr. Just recently served as vice president of business development for Red Rock Financial Services, a fully licensed collection agency based in Las Vegas. Red Rock exclusively serves community associations nationwide. During his tenure, Mr. Just oversaw the company's nationwide expansion to become the nation's largest supplier of association collection services.
Red Rock Financial Services serves over 1,000 community associations nationwide including those in Nevada, Texas, Florida, Utah, Virginia, and Arizona.
About Red Rock Financial Services
Red Rock Financial Services, a subsidiary of FirstService Residential Management (FSR), is a nationwide, fully licensed collection agency providing services exclusively to community associations to assist them with their unique needs. Services include obtaining past due assessments, fines and other fees for homeowner associations while maintaining a strong focus on customer service and client relations. Red Rock Financial Services also provides clients access to secure, web-based reporting tools. Visit http://www.rrfs.com for more information.
FSR is the largest manager of residential communities in North America, overseeing more than 5,600 properties and over 1.3 million residential units.
FSR is a subsidiary of FirstService Corporation (NASDAQ: FSRV, TSX: FSV), a global leader in the rapidly growing real estate services sector, providing a variety of services in commercial real estate, residential property management and property services. More information about FirstService is available at http://www.firstservice.com.