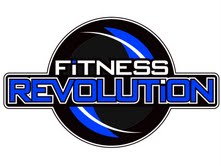 The Elite Training Workshop will bring together four leading fitness experts to help trainers grow their personal training businesses.
Elizabethtown, KY (PRWEB) March 23, 2012
The Elite Training Workshop will be hosted at Full Throttle Athletics, a Fitness Revolution franchise in Frisco, TX on April 21 . The event will bring together four leading fitness experts to help trainers grow their personal training businesses.
The workshop will provide hands on instruction geared toward both helping fitness businesses grow and improve their training techniques. The fitness experts plan to discuss a variety of topics concerning aspects of training and fitness marketing.
"All personal trainers face two main concerns," said Pat Rigsby, CEO of Fitness Consulting Group, the group organizing the event. "The first is that they are constantly trying to improve as trainers, and the second is that they want to find ways to grow their business."
By bringing together leaders in the fitness community, the Elite Training Workshop seeks to address both concerns.
Eric Cressey is one expert who will be speaking at the event. He has trained professionals and Olympians, while also authoring five different fitness books. He is the owner of the elite Massachusetts gym Cressey Performance and a world-record holding Olympian.
Joining him will be President of Robertson Training Systems Mike Robertson, resistance band expert Dave Schmitz, and B.J. Gaddour, also a contributor to Men's Health.
The fitness experts will be presenting on a wide variety of subjects, ranging from fitness-specific topics like medicine ball and core training, to business topics like how to market your fitness business.
The speakers hope that discussing their experiences can help other personal trainers. "These experienced trainers have a lot to teach," Rigsby explained. "Both when it comes to training and how good trainers get their names out there."
The Elite Training Workshop will take place on April 21, but there is a workshop on April 20 available to those who sign up by 5 pm on March 30. This workshop will focus exclusively on aspects of fitness business, and will be run by Rigsby, Nick Berry, and Ryan Ketchum.
For more information on the Elite Training Workshop, visit http://elitetrainingworkshop.com/frisco/.
About Pat Rigsby and Nick Berry: Pat Rigsby and Nick Berry are the co-owners of Fitness Consulting Group, a leading business development consulting firm within the fitness industry.
Fitness Revolution is a member of the Fitness Consulting Group family of companies. Fitness Revolution franchises focus on providing clients with the best fitness coaching available today, using a training staff made up of nationally certified fitness professionals.
To learn more about acquiring a Fitness Revolution franchise, visit: http://www.fitnessrevolutionfranchise.com/franchise/.
# # #