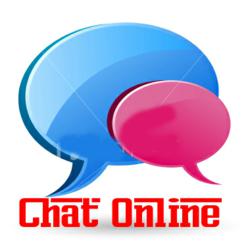 Los Angeles, CA (PRWEB) March 24, 2012
Everyday, many people are visiting blogs, hoping to get the information they need. Many bloggers want to provide different kinds of information, but only a few of them are noticeable. A large bunch of these blogs are hitching rides in the dead pages of search engines. The developers of Chatwing chat widget have realized this dilemma. Now, they re-released Chatwing with better functions and better global reach.
For starters, Chatwing may look like a normal widget but it packs more punch compared to other applications. First, Chatwing has a very simple user interface understandable to anyone that has experience in using the Internet. Second, installing the Chatwing shoutbox takes only a few minutes, or maybe less. Last, Chatwing provides a better chat experience for people and improves website visibility by a considerable percentage.
To install the Chatwing widget, the user must first register the domain name of his blog or website. After that, he must set up an official account that serves as dashboard. Now, he can proceed to customization; there, the user can adjust the size of the widget and pick a reasonable color. He can also rename the widget. If he chooses not to, a random string will be generated. The last step is to embed the widget through a specific HTML code provided by Chatwing.
According to a study, bloggers who used the Chatwing free shout box made lots of friends in their first week of usage. In the days following that, their blogs gained sufficient rank and they are generating more hits compared before. Chatwing also utilizes a Facebook and Twitter log-in method, empowering the exchange of profile information. This function has made Chatwing one of the front runners in the widget industry.
It is true that there are many free chat widgets today, but Chatwing has more appeal to bloggers and regular web surfers. New widget users are advised to visit Chatwing.com to learn more about its capabilities.
About Chatwing.com
Chatwing.com has developed live chat software for websites and blogs. The Chatwing.com website offers users the ability to signup and create a customizable live chat feature in 1 minute or less. Users have the ability to customize the size, color, and fonts of the chat product. The ability to chat via social media accounts such as Facebook and Twitter enable Chatwing to offer a personal and unique real-time experience to all sites. Chatwing is 100% free web software.
http://www.chatwing.com
http://www.facebook.com/chatwing
http://www.twitter.com/chatwing