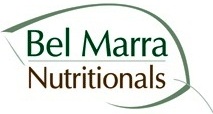 Jim Chiang, CEO of Bel Marra Health understands the importance of the research, saying "the JAMA report will change our current understanding of heart attacks and will definitely require modifications in schemes on heart attack prevention."
Toronto, ON (PRWEB) March 28, 2012
Bel Marra Health, well known for offering high-quality, specially formulated vitamins and nutritional supplements, has commented on a recent study that says heart attacks without chest pain are becoming very common.
The Center for Disease Control and Prevention (CDC) has recently released a report that current studies now show that the most common signs and symptoms associated with heart attacks are changing. The CDC cited the latest article published in the Journal of the American Medical Association (JAMA) that there are gender-specific differences in the presentation of heart attacks.
The JAMA report states that women often do not experience any chest pain during heart attacks, unlike what is commonly observed among men.
John G. Canto, M.D., M.S.P.H., of the Watson Clinic and Lakeland Regional Medical Center, reported that "the study consisted of an analysis of data from the National Registry of Myocardial Infarction, 1994-2006, of 1,143,513 registry patients. Of these, 42.1 percent were women. Women with MI were significantly older than men at hospital presentation, with an average age of 74 years, vs. 67 years for men."
In addition, any other signs of discomfort during heart attacks, such as difficulty breathing and profuse sweating, also do not appear in female patients.
Jim Chiang, CEO of Bel Marra Health understands the importance of the research, saying "the JAMA report will change our current understanding of heart attacks and will definitely require modifications in schemes on heart attack prevention."
(SOURCE: "The Center for Disease Control and Prevention" Women with Heart Attack More Likely Than Men to Present Without Chest Pain and Have Higher In-Hospital Mortality, February, 2012)
Bel Marra Health, the maker of Heart Rescue, a product with optimal levels of high quality ingredients, offers quality vitamins and nutritional supplements in formulations designed to address specific health concerns. All ingredients are backed with scientific evidence. Every product is tested for safety, quality, and purity at every stage of the manufacturing process. Furthermore, Bel Marra Health products are produced only in Health Canada approved facilities, going that extra mile to ensure our health conscious customers are getting top quality products. For more information on Bel Marra Health visit http://www.belmarrahealth.com or call 1-866-531-0466.
Bel Marra Health
100-7000 Pine Valley
Woodbridge, ON L4L 4Y8
pr(at)belmarrahealth(dot)com
866-531-0466
http://www.belmarrahealth.com