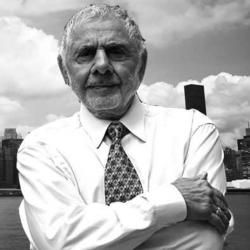 Keep yourself open, teachable
Secaucus, NJ (PRWEB) March 26, 2012
"A key lesson from my childhood is to keep yourself open, teachable," says Mahanna, founder of Moe Mahanna Coaching. "I always wanted to be teachable. No matter where I was, who I worked with — I was looking to learn, and the coaching arrangement keeps my finger on the pulse of the times."
Mahanna points out that "for many people, fear oftentimes gets in the way of realizing their full potential and promise to the world".
As a personal growth coach, it is his mission to help individuals find a way to move past fear and channel anxiety appropriately. "We all tend to operate in our "comfort zone," yet there can be exhilaration and pride in going beyond our familiar limits, and gaining confidence mastering life's challenges with ease."
As an executive coach, Elias Mahanna helps individuals recognize and master the intricacies of becoming a successful leader in their organizations and chosen career fields. His role as a mentor, manager, personal trainer, and sports coach goes beyond providing specific solutions to the client's situation — Mahanna has helped clients achieve positive, lasting changes in behaviors that allowed them to transform themselves and their teams, ultimately leading to better overall business results.
Based on his more than 50 years in the business world, Mahanna's expertise enables clients to:

build or grow their business
find meaning and purpose in everyday life
get back to a balanced life
transition to a new career
focus on important life and leadership skills
ABOUT
Growing up during the Depression in Missouri, Mahanna began his entrepreneurial journey in the garment industry. Founding Regina's Maids in 1975, he turned it into the country's second largest cleaning service by 2000 before becoming a successful real estate developer and investor.
For more information, please visit http://www.moemahanna.com.