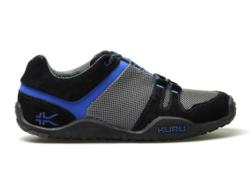 Creating a customer-centric organization can increase customer loyalty and help to build a stronger sense of community.
(PRWEB) March 26, 2012
This March, KURU Footwear revealed its latest line of potential shoe designs for the season by posting photos of the new shoes to Facebook. The company received several new designs from it's manufacturer, knowing full well that it would have to select only the best from the lineup to move into production. KURU decided that it would be a good idea to open the decision up to its fans, allowing its tight knit community to vote on their favorite designs. Much like selecting your brackets for the NCAA tournament this year, the voting resulted in the final selection and new lineup for this season's KURU shoes.
Nowadays more and more companies are recognizing the importance of really listening to what their customers have to say, and even going so far as to involve fans in important company decisions. KURU has long since valued the voice of its customers, and allowing fans to vote on their favorite shoe designs is only the latest in an effort to involve them in the creation of a solid brand and community. Kurufootwear.com is a cutting edge website that allows customers to post comments about designs, customer service experiences, and reviews about products directly to the site. This site has created a complete social buying experience for fans, and KURU management encourages visitors to leave feedback regardless of whether it is positvie or negative.
The new designs are still available for review on the KURU Footwear facebook page. You can can join the KURU March Madness and view the new shoes by visiting http://www.iheartkuru.com.