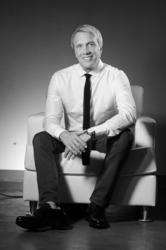 Grapevine, TX (PRWEB) March 26, 2012
Fellowship Church announces that Pastor Ed Young will now be contributing monthly to the Christian News website, The Christian Post. A New York Times best selling author, Ed Young has written 14 books, and will now be reaching a different audience, online.
Ed Young, a frequent speaker on the topics of marriage and family, wrote his first post discussing ways to avoid temptation in marriage. 10 Commandments of Purity focuses on 10 practical "commandments" of how to keep your marriage pure.
The Christian Post is the largest Christian online newspaper in the world, reaching more than 3 million readers online. Christianpost.com is the online flagship of the newspaper covering national and international news ranging from current events to topics focused around the church. The Christian post is a pan-denominational publication.
About Ed Young
Ed Young is the founding pastor of Fellowship Church, and an author and speaker noted for his creative communication style. He has a passion for making the complex, simple as he speaks truth to people in ways they can understand and apply to their everyday lives. He has written 14 books, including The Marriage Mirror; Outrageous, Contagious Joy; Beauty Full; and Kid CEO. He most recently released Sexperiment: 7 Days to Lasting Intimacy with Your Spouse, co-written by his wife, Lisa Young. Sexperiment spent multiple weeks on the New York Times best seller list.
Ed is a frequent conference speaker, and he provides resources for church leaders through CreativePastors.com and the Creative Church Conferences (C3). Ed has been married to his wife, Lisa, for twenty-nine years. They have four children and live in the Dallas/Fort Worth area.
If you want to learn more about Ed, see what's on his mind, what he's up to and what drives him each day, visit the Ed Young Blog. Or follow along and connect with him on Pastor Ed Youngs Facebook page.
Press Contacts:
Andy Boyd
Fellowship Church
andy.boyd(at)fellowshipchurch(dot)com
972-471-5700
Casey McCann
Fellowship Church
casey.mccann(at)fellowshipchurch(dot)com
972-471-5700
NOTE TO EDITORS: For additional information visit Fellowship Church News Room, or call Fellowship Church 972-471-5700.
Fellowship Church and the Fellowship Church logo are trademarks of Fellowship Church. Other company and product names may be trademarks of their respective owners.