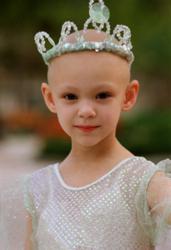 For a glorious five days, we had not a care beyond what we would do to enjoy our time together." - Austin's Family (Ohio)
Beverly Hills, CA (PRWEB) March 25, 2012
The Red Carpet Celebrity Charity Event benefitting Give Kids The World (GKTW) has gained many Celebrity supporters from Film/Music/TV/Sports which has attracted press from major TV networks and magazines. The event will feature celebrity date auctions, sports memorabilia and more. Lyle Howry, who is a well respected TV producer and director is partnering up with Rong Urquico to launch a new TV network, "BossTV." The network will showcase lifestyle, fashion, sports, money and power themed content. http://www.bosstelevision.com
The Red Carpet Celebrity Charity Event benefitting GKTW will be held at the Beverly Hills Country Club on Saturday, March 31, 2012 from 6:30pm – 12:30am. Celebrities from Film/Music/TV/Sports are invited to attend the event to show their support for Give Kids The World, a Central Florida non-profit "storybook" resort that provides weeklong, cost-free fantasy vacations for children with life-threatening illnesses and their families from all over the world. Raffle tickets benefitting GKTW will be sold at the door. The Celebrity list attending the event ranges from TV such as Desperate Housewives, Vampire Diaries, Dancing with the Stars; film such as 300, Immortals; Sports from the NFL, NBA; to music such as Skid Row, Snoop Dogg's Cori B, who will be performing. Many special guest star performances. The following list continues to grow rapidly and is not complete. Please contact for updated lists.
Special Appearance by: Maiara Walsh (Desperate Housewives, Vampire Diaries), Corey Magette (NBA), Joanna Krupa (Dancing with the Stars), Natalie Victoria (DeadHeads), Cristina Derosa (Hart of Dixie, Entourage), Robi Reed (VP Talent BET), Keith Fox (Fox NBC/Universal), Sebastian Bach (Skid Row), OJ Mayo (NBA), Quinton Aaron (Blind Side, Co-star of Sandra Bullock), AJ Jenkins (NFL), Tyler Hilton (One Tree Hill), Brandon & Savannah (Recording Artist, Interscope Records), Maria Conchita Alonzo (Predator 2), Brendon Chapman (Chief Operations Officer, Grammy's LA), Cori B (Recording Artist, Daughter of Snoop Dogg), John Smalley (NBA), Mayra Veronica (Recording Artist: Freak Like Me, Univision), Jen Laska (Film Producer), Dr. Reef Karim (Nightline), Jose Gonzalez (MLB), Jimmy Scanlon (J. Edgar: starring Leonardo DiCaprio), Michelle Romano (Sopranos), Ernest Wilson aka No I.D. (Executive Vice President of Def Jam Records, Inc.), Maseo (Recording Artist, De La Soul), Waddell Mackinlee (GCB), Rick Hearst (Bold and the Beautiful), Susan Wren (Former Vice President Paramount Studios), Derk Cheetwood (General Hospital), Monique Lhuiller (Celebrity Fashion Designer), Austin Anderson (Nickelodeon Recording Artist), Rolanda Watts (Rolanda Talk Show), Paul Johansson (Alpha Dog), Klaus Price, J.Gibb (Recording Artist), Brooklyn Haley (Recording Artist), Cassandra Hepburn (Grindhouse), Thea Austin (Recording Artist: Rhythm is a Dancer, The Power), Claudia Jordan (Access Hollywood, Deal or No Deal), Trakmatik (Music Producer), Nikko SantoPietro (Son of Vanna White), Ramy Morgan, Francesco Benincaso (Member of "1500 or Nothin'"), KD Aubert (Model), Marta Krupa (Model), Alicia Minshew (ABC/All My Children), M Herrera (Celebrity Fashion Designer), Andre Gordon (Immortals, The Wedding), Stephanie Drapeau, David Berry, Chad Kanner, Jordan Maxwell, Jason Frizado (The Biggest Loser), Ashley Avery (Miami Vice), Janelle So (TV Host), Chris Aparri aka Flict (Music Producer), Mike Brown (Artist Direct, Inc.), Braden Asher (Artist Direct, Inc.), Bernadette Speaks (The Solist), Damon Whitaker (Ghost Dog), Monica Busby, Roberto Lippolis, Alex Ghiglione, Jina Panebianco, Danay Garcia (CSI: Miami, Prison Break), Ken Schoech (Real Housewives of Beverly Hills, Real Housewives of Orange County), Sammy Simpson (Radio Marketing Guru), Lewis Markling Mash (Icon News), Jeff Rice (Film Producer - Empire State), Henry Canton (Son of Mark Canton: 300, Immortals), many more… Other invited guests, courtesy of Atomic Lawn Entertainment, LLC who are yet to confirm include A List Names: Taylor Swift, Mila Kunis, Katy Perry, Olivia Wilde, Rome Dames, Avril Lavine (Recording Artist), Justin Timberlake (Recording Artist), Lily Allen, Genevieve Thibault, Brandi Cyrus, Pauly Shore (Comedian), Tim Shaffer (The Doobie Brothers), Maz Jobrani, Serinda Swan (Tron Legacy), Jessica Biel, Jennifer Lawrence (Hunger Games), Josh Hutcherson (Hunger Games), Dominic Rains (General Hospital, JINN). Also, Steve Burton (General Hospital), Lorenzo Lamas, Kelly Osbourne (TV Host, Reality Star), Denise Richards, Rihanna (Recording Artist), Kristen Bell, Jason Bateman, Blake Griffin (NBA), Nicki Minaj, Dwayne Johnson (The Rock), Liam Hemsworth (The Hunger Games), and more.
RSVP or for more information: Lyle Howry: lyle(at)bosstelevision(dot)com, Ph: 818-355-2327 or Rong Urquico: rong(at)bosstelevision(dot)com, Ph: 310-729-0252.