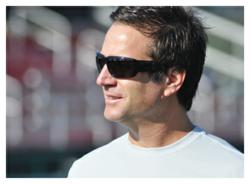 But regardless how few kicking specialists become pro football players, I believe that playing football in college provides student athletes with a great opportunity to leverage their sport to get a great college education. Michael Husted
San Diego, CA (PRWEB) March 25, 2012
Retired nine year NFL kicker Michael Husted and retired seventeen year NFL punter Craig Hentrich have scheduled their College Prep Kicking Camp in Nashville, TN for June 23-24, 2012. The goal for the College Prep Camp is to help high school kickers prepare for both college sports and life after college.
Husted, who played for the University of Virginia, says he knows first-hand the value of playing sports in college.
"Playing in the NFL is a privilege that only a few people get to enjoy," says Michel Husted, who played in the NFL for 9 years. "But regardless how few kicking specialists become pro football players, I believe that playing football in college provides student athletes with a great opportunity to leverage their sport to get a great college education."
Husted says playing sports in college and perusing an athletic scholarship goes far beyond just the cost of attending college. He says it also gives athletes skills that will help them for the rest of their life."
"The intangibles that a young athlete receives from playing college football while earning a degree will surely set a solid foundation for the rest of their life," says Husted. "Whether that is a career in the NFL or in another profession like a doctor, lawyer, executive or teacher. Playing sports in college helps an athlete get ready to take on any challenge in life."
Husted says the College Prep Kicking Camp will focus on college topics such as Time Management; Student-athlete Resources; Class Scheduling: and the Greek System for college preparation. He says athletic preparation topics include Field Goals; Kick Offs and Punting; Holding; Strength and Conditioning and Mental Fitness.
Husted created a new website for the College Prep Camp at http://www.collegeprepkickingcamp.com that has all College Prep Camp event information and the ability to register for the event.
ABOUT MICHAEL HUSTED: Michael is a retired 9 Year NFL kicker. Michael's consistency on field goals and power on kick offs won him the job as an undrafted rookie. Michael went on to have a successful rookie season where he was named to Football Digest's All Rookie team.
During his time with the Tampa Bay Bucs, Michael established several records including all-time leading scorer (502 pts.); longest field goal (57 yards); most 50+ field goals (10). Michael attended the University of Virginia. During his time with the Cavaliers, he was the kick off specialist during his freshman and sophomore seasons. He then handled all kicking duties his junior and senior seasons.
During his senior campaign, he connected on 13-16 field goals and was named a Lou Groza semi-finalist. Michael also had a total of 95 touchbacks during his college career, the most in UVA history.
For more information about kicking coach Michael Husted go to http://www.michaelhustednflkicker.com
ABOUT CRAIG HENTRICH: During the course of his career, Hentrich played in 241 games, tied for fifth in NFL history among punters. His 1,150 career punts are tied for seventh place in NFL history.
One of the league's top specialists in terms of ball placement, his career 36.8-yard net average ranks 10th in the NFL in the 33 seasons the statistic has been tracked. Likewise, his total of 34.7 percent of punts placed inside the 20 yard line ranks second all-time in league history.He earned two Pro Bowl honors, played in three Super Bowls including one Championship, and his teams reached the playoffs in 10 of his 16 playing seasons. He is one of only two players in NFL history to record 100 postseason punts.