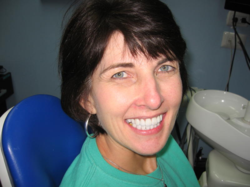 Dental tourism is frequently a patient's first experience with medical travel.
Seattle, Washington (PRWEB) March 29, 2012
Traveling4Health&Retirement (THR) announces their choice of a dental care sponsor in Costa Rica, a popular Caribbean destination location for overseas retirement and medical travel.
"We are pleased to promote Costa Rica Dental Team as our dental services sponsor in Costa Rica," said Ilene Little, CEO of Traveling4Health&Retirement.
"The sponsor selection was based on patient-generated reviews, interviews with the company leadership, and excellent ratings from our tour of the Costa Rica Dental Team facilities," said Ilene Little.
Costa Rica Dental Team (CRDT) provides excellent care for local residents as well as international patients who choose to travel to Costa Rica for significant cost savings paired with a tropical vacation.
"When patients rave about their medical outcomes and a provider's customer service, that gets our attention," said Ilene Little, "We only promote and accept sponsorships from providers whose patients and professional peers recommend their services."
Selecting a medical treatment provider catering to foreign patients is crucial to planning safe and cost-saving overseas medical treatment.
Traveling4Retirement&Retirement, the first resource of its kind connecting travelers interested in alternative planning for medical tourism, presents viable medical provider sources from around the globe. Traveling4Health&Retirement is proud to introduce travelers to Costa Rica Dental Team as our selected sponsor of dental care in Costa Rica.
Traveling4Health&Retirement gives the latest information and news about affordable medical and dental care. Traveling4Health&Retirement continues to spearhead the advancements in medical treatment sourcing, the only resource of its kind for travel and health advocacy.
According to Little, "Dental tourism is frequently a patient's first experience with medical travel because the savings are substantial, and you can find quality dental services equal to, if not better than, what you can find locally."
"We offer the 'highest quality' most affordable dental care in the world," says Mike Lomax, President of Costa Rica Dental Team, "North Americans seeking world class dental care at deep discounts over most US pricing continue to seek us out, and have made us a leader in dental tourism. We are pleased to be recognized by Traveling 4 Health & Retirement, and gratified to be invited to join this popular medical tourism information site."
"I seriously thought about medical travel, because that was what was affordable," says Cindi Lindquist, a Traveling4Health&Retirement member.
"My husband did a ton of research on the internet for my teeth," said Lindquist, "We narrowed it down to three dentists, and I called each one of them."
Cindi Linquist is one of an increasing number of U.S. citizens locating viable alternatives to high cost dental care. Knowledge about medical travel options, commonly referred to as medical tourism, is easily accessible through the Traveling 4 Health & Retirement website.
"Patients really are becoming more and more comfortable taking advantage of medical travel options for cost and quality considerations," said a THR spokesperson.
Traveling4Health&Retirement is the definitive resource bringing together subject experts to inform members about the newest medical advancements in patient medical services and expert medical providers. Traveling4Health&Retirement leads the industry with insightful, informative editorial and content about the advantages of medical travel and promoting health advocacy for patients who travel for medical treatment.
Traveling4Health&Retirement continues to expand its reach with its purpose to inform individuals about international medical services and overseas retirement destination locations link to destination index] presenting American-quality health care and medical treatment. Travelers, medical professionals, and people desiring to learn more about Traveling4Health&Retirement's growing user community and health providers may visit Traveling4Health&Retirement at http://community.traveling4health.com/. Persons or care providers interested in becoming a member with Traveling4Health&Retirement's online community. should contact Ilene Little at +1.888.844.1005; Fax: +1.888.844.1005; Skype at Ilene.Little for additional information.