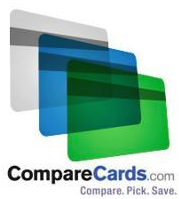 I encourage anyone who is considering applying for one of these cards to first shop around ... There are dozens of other kinds of credit cards that offer substantially more generous rewards ...
Charleston, SC (PRWEB) March 26, 2012
CompareCards, a leading service for consumers to compare credit cards and manage their personal finances, has just posted a new review of the Sears credit card. The card summaries cover all the different Sears card choices, including in-store charge accounts.
Sears is one of America's most established department stores, and it has been selling a wide variety of products and services for generations. By going to the CompareCards blog it is possible to get a quick overview of all the Sears card options, which makes it easy to shop for the right card to use to make purchases or finance big ticket items.
Here are some of the points covered in the comprehensive review:

The Sears MasterCard, which is issued through Citibank, is a full-fledged credit card. Not only is it handy for shopping at Sears, but it is also accepted worldwide by anyone who accepts MasterCard. Cardholders are also entitled to certain Sears customer perks, including such things as special promotional deals, notification of sales, and discount coupons. The Sears MasterCard is also an official MasterCard product, so card members also get $0 liability coverage to protect them in the event of unauthorized purchases if the card is lost or stolen. There are also some unique financing offers such as 5% off or no interest paid for six months. There is no fee for membership, and cardholders can add additional card users for free.
The Sears Home Improvement Account, on the other hand, is a basic store charge account that customers can open in order to help them manage their payments for more expensive purchases. Having this kind of financing option may make it easier, for example, to pay for major repair or remodeling projects, home improvements, kitchen appliances, or lawn and gardening machinery like lawn tractors. The balance is repaid in monthly installments at a typical interest rate.
The Sears Card, meanwhile, is a third option. This is a merchant charge card that is accepted by Sears and some other businesses that share corporate affiliation with Sears. Those include, for instance, Kmart, AOL, and Land's End. Because this is a standard in-store charge card, it is only honored at Sears stores or those affiliates and cannot be used at ATM machines or non-affiliated merchants. The card does, however, offer cardholders some online account management tools for viewing monthly billing statements, making online payments, and so forth.
Applications for the various Sears cards can be made at Sears, and all applications are subject to credit approval. But the Sears branded cards are by no means the best plastic currently being offered. Many other cards that are accepted everywhere offer huge sign-up bonuses, for example, plus easier and more flexible ways to earn rewards and redeem them.
"I encourage anyone who is considering applying for one of these cards to first shop around," said Chris Mettler, president and founder of CompareCards.com. "There are dozens of other kinds of credit cards that offer substantially more generous rewards, including cash-back cards. So it may be possible to carry a different card and still save more on Sears purchases."
With recommendations that put the consumer first, CompareCards.com provides crucial information for consumers, students, business travelers and others looking for guidance on credit card deals and other personal financing issues. Visitors to the site can use handy tools to help manage their finances or select the best and most appropriate credit card for their particular income bracket, credit history profile, and individual preferences. There are also credit card specialists available via live chat during normal business hours.
About CompareCards.com
CompareCards.com serves as an efficient navigational tool in the ever-increasing space of online credit card offerings. Started as a listing resource for consumers, the site has expanded steadily and now serves as a multi-dimensional service for users to compare credit cards side-by-side and utilize additional functions to manage their credit. The site analyzes details on more than 100 leading credit card offers and has been mentioned in Business Insider, ETV Public Radio, CBS Money Watch and MainStreet.com. For more information, just visit http://www.CompareCards.com.