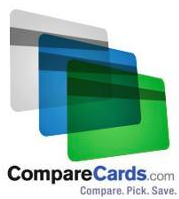 The perks are all geared toward Disney products and experiences. But for individuals and families who do spend money on Disney merchandise and who take vacations at Disney destinations, this can be highly rewarding card.
Charleston, SC (PRWEB) March 28, 2012
CompareCards, a leading service that helps consumers compare credit cards and manage their personal finances, has completed a fresh new review of the popular Disney Rewards credit card. The insightful review has been posted on the CompareCards.com blog, where anyone can read of it free of charge.
The goal of the site and the valuable content it provides is to empower consumers with the knowledge needed to make more informed decisions. Because so many families plan to visit the Magic Kingdom during the vacation season, CompareCards invites everyone to visit the site and take full advantage of the Disney Visa Card summary.
Below are some key highlights from the review:

Disney Premier Credit Card Sign-Up Bonus
Become a new Disney Premier Visa Card member and enjoy a signing bonus worth $100. All the cardholder has to do to get the generous sign-up perk is to use the card at least once. Then a $100 statement credit will be added to their account automatically, and should appear within eight weeks or less to effectively lower their credit card balance by $100.
Ways to Offset the Annual Fee
There are two Disney cards offered. One is a standard version with no annual fee and the other is the Premier Card, which offers a lot more features and benefits. The tradeoff is that the upgraded version requires a $49 annual fee. But since new cardholders are eligible for the $100 signing bonus, that delivers a cash credit that is equal to more than enough to pay for two full years of membership.
During that time it is also possible to earn enough rewards to more than offset the cost of future membership fees and still come out way ahead by accumulating all sorts of valuable rewards. Card members can earn 2% rewards for every purchase at gas stations, restaurants, grocery stores, and most Disney locations. A 1% reward is earned for every dollar spent on all other purchases. The rewards, redeemed as Disney Dollars, can be used for all sorts of Disney merchandise or to reimburse travel purchases that are made with the Disney Premier Visa Card. Start redeeming Disney Dollar rewards as soon as 20 or more have accumulated.
There is also a 0% promotional interest rate, good for six months, that cardholders can qualify for whenever they use the card to buy select Disney vacation packages.
Rewards can be used while at Disney, of course, but also to help pay for vacations at Disney or for Disney cruises. They may also be redeemed for products ranging from Disney movies, DVDs, and music to books, games, and toys. Vouchers bought with Disney rewards are another option, and can be used at participating retail stores such as Walmart, Target, Barnes & Noble, Toys 'R' Us, Best Buy, and Mann Theatres.
"Keep in mind that this particular kind of rewards program will not be appropriate or useful to someone who seldom buys Disney products or plans to visit a Disney amusement park," points out Chris Mettler, president and founder of CompareCards.com. "The perks are all geared toward Disney products and experiences. But for individuals and families who do spend money on Disney merchandise and who take vacations at Disney destinations, this can be highly rewarding card."
With recommendations that put the consumer first, CompareCards.com provides crucial information for consumers, students, business travelers and others looking for guidance on credit card deals and other personal financing issues. Visitors to the site can use handy tools to help manage their finances or select the best and most appropriate credit card for their particular income bracket, credit history profile, and individual preferences. There are also credit card specialists available via live chat during normal business hours.
About CompareCards.com
CompareCards.com serves as an efficient navigational tool in the ever-increasing space of online credit card offerings. Started as a listing resource for consumers, the site has expanded steadily and now serves as a multi-dimensional service for users to compare credit cards side-by-side and utilize additional functions to manage their credit. The site analyzes details on more than 100 leading credit card offers and has been mentioned in Business Insider, ETV Public Radio, CBS Money Watch and MainStreet.com. For more information, just visit http://www.CompareCards.com.