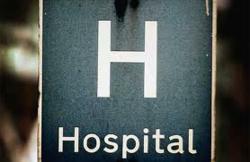 Daily use of Avodart was associated with a small but statistically significant increased risk of high-grade prostate cancer.
San Diego, CA (PRWEB) March 27, 2012
The media spotlight is often a double-edged sword. No one knows this better than men who suffer from Avodart severe adverse events. And yet, gossip and rumor-mongering aside, the real story here is being overlooked according to Sean Burke of AttorneyOne.
On March 19th, 2012 Health Canada issued a warning about Avodart, and other drugs used to treat enlarged prostate, that they may be associated with an increased risk of developing a serious form of prostate cancer known as high-grade prostate cancer, an aggressive type of prostate cancer. The new safety information is based on Health Canada's review of the two large international clinical trials: Prostate Cancer Prevention Trial (PCPT) and the Reduction by Dutasteride of Prostate Cancer Events (REDUCE) trial. These trials showed that the long-term daily use (over four years) of dutasteride (Avodart) in men aged 50 years and older was associated with a small but statistically significant increased risk of high-grade prostate cancer.
Avodart (dutasteride), manufactured by GlaxoSmithKline, was approved by the FDA in October 2002 for the treatment of urinary problems. The medication, in use for men only, helps improve urinary flow and may also reduce the need for prostate surgery. Avodart belongs to a class of drugs known as 5-alpha reductase inhibitors (5-ARI). In June 2010, the FDA warned that 5-ARI drugs must carry warning labels alerting patients to the possible risk of developing high-grade prostate cancer.
In April 2010, the New England Journal of Medicine published a study revealing an unexpected spike in the number of Avodart users who developed heart failure after taking the medication.
AttorneyOne.com, a recognized authority on law, can provide helpful advice and simple solutions including how to get in contact with legal counsel so that, in case of in case of Avodart severe adverse events, someone can easily and inexpensively deal with it. As Mr. Burke, director of Media Relations for AttorneyOne.com, added, "What all this information really illustrates is that threat of severe adverse events from Avodart remains. For that reason, our focus should squarely fall on getting the word out and assisting people in finding the right legal assistance."
In March 2011, the Journal of Sexual Medicine published an article confirming what recent lawsuits have already alleged; researchers from the Boston University School of Medicine confirmed that there is a link between the use of Avodart and temporary and sometimes permanent sexual dysfunction including erectile dysfunction and loss of libido.
AttorneyOne.com has further information on Avodart lawsuits including how to get in contact with legal counsel.
Headquartered in San Diego, CA Attorney One was founded in 2004 and is not a law firm. They offer a nationwide legal service which helps consumers find the best representation for their legal needs. You can learn more about Avodart at http://www.attorneyone.com/avodart-causes-impotence/. You can also find us on Facebook at http://www.facebook.com/AttorneyOne. Checkout earlier news from us at http://www.prweb.com/releases/2012/3/prweb9319982.htm.