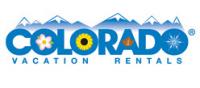 Colorado Vacation Rentals is making it easier and more affordable for travelers to enjoy events like these in Breckenridge and all across Colorado, and the quality of Breckenridge vacation rental properties is tremendous.
Breckenridge, CO (PRWEB) March 29, 2012
Ski season isn't quite over, but Breckenridge is already lining up events for the spring season that keep visitors coming to the resort town year round. Families and groups of friends will be heading to Breckenridge throughout April, and many are booking Breckenridge vacation home rentals through Colorado Vacation Rentals for their April getaways.
Among the events that will keep Breckenridge hopping through April is the Bud Light Concert Series running through April 15, with six big-name acts performing every Saturday and Sunday afternoon on the mountain at the base of Peak 8. The series opened with Reggae artist Julian Marley, and will culminate in a tax day performance by Rusted Root. All concerts are free, and scheduled for 2-5 p.m.
Friends and families are choosing to book a Breckenridge vacation rental cabin or chalet at a much lower cost than they would have paid for a hotel room. John Romano of Colorado Vacation Rentals says that the number of travelers discovering the benefits of Colorado vacation rentals is on the rise, thanks to their affordability, privacy, and home style amenities including kitchen and laundry rooms.
On April 4, 2nd Annual End-of-the-Year Jam at nearby Copper Top will feature local professional musicians Keith Synnestvedt, Kevin Danzig, Bonnie Smith, and more. Proceeds benefit the Ambassadors' local Scholarship Fund. Another favorite for Breckenridge visitors is the annual "Fever Reliever" shopping event held April 6-8. Shoppers browsing stores on Main and Ridge Streets can ask for the "Fever Reliever" discount at participating stores. Merchants plan to give away grab bags, gifts, and discounts throughout the event.
Visitors can rent a vacation condo or house in Breckenridge near any event venue, and stroll the area at their own pace to take in the sites and enjoy their spring getaway. On April 7, as a part of the "Spring Fever" celebration, pro athletes will compete to win $10,000 in the Throwback Halfpipe Competition.
On April 14, the 16th annual Imperial Challenge invites amateur athletes to participate in a 6.2 mile mountain bike ride from the Town of Breckenridge across Peak 7 to Peak 8, followed by a 2,500 foot, wind testing ascent of Peak 8 to the top of the Imperial Bowl on the equipment of their choice. The last leg is a descent to the base of Peak 8 on skis or a snowboard. Registration details are available at mavsports.com.
Colorado Vacation Rentals is making it easier and more affordable for travelers to enjoy events like these in Breckenridge and all across Colorado, and the quality of Breckenridge vacation rental properties is tremendous.
"People are taking advantage of vacation rental properties for short visits in places all across Colorado, the U.S., and internationally for years because of the convenience and savings," Romano says. "Colorado Vacation Rentals simply makes it easier for vacationers to connect with homeowners who want to rent their properties out to private parties.
"Families and groups of friends can stay together comfortably in a vacation rental home or condo in Breckenridge, and have some extra cash to spend while they're here. Plus, it's a pleasure to spend a vacation in an environment with more privacy than a hotel can offer."
Comparison shopping for vacation rentals in the Breckenridge area is fun and easy to do. New vacation home rental listings are added daily, with plenty of availabilities throughout spring and summer.
Smart travelers with an eye on their budget can comparison shop for the best deal on a Colorado vacation rental villa or condo, even if they're only staying the night, according to Romano.
"Our job is to make sure travelers and property owners connect, making it much easier for travelers to find the right place to stay, something that will suit their needs and budget."
About Colorado Vacation Rentals:
ColoradoVacationRentals.com is among the fastest-growing web destinations for travelers seeking rental properties anywhere in Colorado. This collaborative site matches property owners with vacationers looking for the perfect rental property. The site now features improved search options and educational tools for renters and property owners.
The mission of Colorado Vacation Rentals is to connect travelers from all over the world with property owners in Colorado by providing detailed listings of properties, and a safe and efficient way of communicating right on the website. Powerful search tools allow renters to narrow down listings in order to find the vacation rental of their dreams. Prospective renters can research, compare and book cabins, villas, houses, ski chalets, condos and other great vacation properties anywhere in Colorado.
For More information, visit the ColoradoVacationRentals.com website.
###