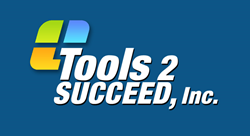 Excellent way to learn to organize one's brain and thinking in order to organize work and life.
Westlake Village, CA (PRWEB) March 26, 2012
In this interactive Time Management webinar, participants learn:

How they are currently using their time
The barriers which keep them from managing time more effectively
The difference between important and urgent
How to schedule time for the important
A systematic approach to managing daily events
Stephen Covey's "First Things First" Time Management Matrix will be used as a model. Covey explains that most people are driven by the concept of urgency. However, to really effect positive change in our lives, we need to reorganize the way we spend our time based on the concept of importance, not urgency.
Exercises in the fun and inateractive time management webinar include looking at how participants spent their time yesterday and how they will spend their time tomorrow and in the days, weeks, months, and years ahead. Participants will put together a to-do list and an action plan for using the skills and knowledge learned.
Helen Wittner, PHR, commented, "[This webinar is an] excellent way to learn to organize one's brain and thinking in order to organize work and life."
The Time Management Webinar is interactive with exercises and the ability to ask questions throughout. For more information and registration, please visit http://www.tools2succeed.com/time_webinar.html.
About Tools 2 Succeed, Inc:
Tools 2 Succeed provides business training, consulting, and coaching services to facilitate organizational growth and change. Services include onsite employee development training, leadership workshops, outplacement services,behavioral assessments, and an extensive offering of e-learning courses. We are based in Southern California and have a worldwide team of facilitators who can provide onsite training and consulting at your location or in public venues.
Tools 2 Succeed is an Approved Provider of the Human Resources Certification Institute (HRCI), offering fun and interactive public workshops, webinars, and online e-Learning courses for HRCI recertification credit.