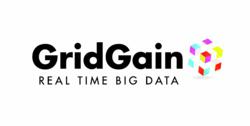 Foster City, CA (PRWEB) March 26, 2012
Data is only valuable to a company if it can be acted on. The faster organizations are able to move from gathering to acting, the bigger the strategic advantage. Corporate IT departments are feeling the pressure as the push to use big data grows and corporate SLAs become increasingly demanding due to the globalization and consumerization of enterprise IT. In order to meet this demand for action, companies need to make sure they are addressing the Velocity aspect of Big Data solutions, rather than just Variety and Volume.
GridGain (http://www.gridgain.com), the Java-based open source middleware platform for real time big data processing, is announcing the availability of GridGain 4.0. GridGain software addresses Velocity as well as Volume and Variety by processing live data using their unique integration of highly scalable compute and in-memory data grid technologies. Unlike complex, decade-old SQL, ERP or Hadoop ETL systems that use dead data for batch offline processing, GridGain 4.0 allows businesses to harness live data for smarter, low latency real time transactional and analytical processing.
News Facts:

o Big Data Anywhere capabilities with native lightweight clients for Java, .NET, Python, PHP and C++ as well as native clients for the two largest mobility platforms, iOS and Android.
o Native language support for Java, Scala and Groovy programming languages.
o A powerful and easy-to-use Monitoring and Management Console for large-scale grid topologies with both a scriptable command-line-based interface and a GUI-based console.
o GridGain CloudBoot for efficient deployment and provisioning of GridGain in public cloud deployments, which will ease deployments for cloud service providers such as Rackspace OpenStack, Amazon EC2 and Microsoft Azure.
o Enterprise-grade security with a comprehensive security model for node discovery and grid clients. The new solution also includes passcode-based security, JAAS-based security, as well as secure session support.

GridGain Big Data platform is available as free open-source Community Edition and as Enterprise Edition or OEM Edition, both of which include advanced features as well as enterprise grade support and maintenance.
Supporting Quotes:
Ilya Sterin, Software Architect/Engineer, ChronoTrack Systems
"GridGain is the only company that could provide us with the real time Big Data solution that fit our requirements. In the race timing business, time is quite literally money. The ability to collect and process real time data is critical for us to provide our customers with the service they need, which includes real time scoring, messaging and multimedia processing. GridGain allows us to do that even for customers in charge of organizing races with an extremely large number of participants."
Merv Adrian, Research Vice President, Gartner
"Velocity is an essential, but often overlooked component of Big Data. Just like data itself, the importance of the speed at which companies can ingest data will continue to increase, but it will do so at an unpredictable and variable rate. Those companies that are able to utilize the data they collect in real time will be able to develop competitive advantages. Those that can't will discover they aren't able to meet their SLAs."
Nikita Ivanov, Founder and CEO, GridGain Systems
"Once data is batched, it's dead and there's no way to bring it back to life. If a system isn't processing live data, it isn't delivering Big Data in real time. There's no point in having the right information too late. Given the global 24-hour work cycle that now exists, companies want and need to be able to take action on data fast."
Additional Resources:

About GridGain
GridGain Systems' Java-based open source middleware platform allows companies to harness live data for smarter, faster real time processing and analytics. GridGain software is used by companies who see real time big data as a strategic asset. It provides unique integration between compute and in-memory data grid technologies and scales up from a single server to thousands of machines. With tens of thousands of downloads and thousands of deployments, GridGain software starts every 10 seconds around the globe today.
Founded in 2005, GridGain is headquartered in Foster City, California. More information about GridGain is available at: http://www.gridgain.com