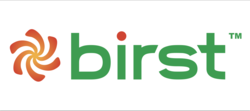 This partnership will inject Birst's enterprise-class business intelligence into our solution, pairing financial and operational data to create a comprehensive view that will prove incredibly valuable to our clients.
San Francisco, Calif. (PRWEB) March 27, 2012
Birst Inc., the leader in agile business analytics, today announced that Host Analytics is partnering with Birst to provide clients with a holistic view of their corporate performance software. This new offering, bolstered by Birst's cloud-based business intelligence (BI) solution, will make it possible for finance and account teams and other decision-makers to quickly and easily access the corporate performance-related reporting and analysis they need to make faster, fact-based decisions that can lead to dramatic improvements in business results.
As the only provider of a complete, cloud-based application suite for finance and accounting, Host Analytics helps organizations to make better operational and financial decisions, streamline planning and forecasting, and close their books faster, with 100 percent precision. By embedding Birst business analytics within its corporate performance management (CPM) offering, Host Analytics will greatly enhance clients' ability to combine and analyze data from disparate sources, and make that information accessible to decisions-makers across their organizations. Clients will be able to perform ad-hoc analysis, create pixel-perfect banded reports, and visualize data in highly interactive, easy-to use dashboards. The initial offering will provide analytic applications to report on financial, human resources (HR) expense, capital expense, and key performance indicator (KPI) data. Later phases will provide applications that enable clients to analyze data from an unlimited number of sources, including customer relationship management (CRM), marketing automation, and professional services automation applications.
"There's a natural relationship between corporate performance management and analytics," said Jon Kondo, President and CEO, Host Analytics. "This partnership will inject Birst's enterprise-class business intelligence into our solution, pairing financial and operational data to create a comprehensive view that will prove incredibly valuable to our clients."
After considering a number of potential BI partners offering open source, software-as-a-service, and traditional, on-premise solutions, Host Analytics selected Birst because its built-from-the-ground-up, fully integrated business analytics suite eliminates the confusion created by the cobbled-together applications of other vendors. Additionally, Host Analytics has been able to deploy the entire Birst BI suite as a self-contained, virtual appliance within its own offering due to its unprecedented deployment flexibility. Thanks to its shared-nothing architecture, Birst's SaaS-based BI appliance overcomes the challenges of traditional on-premise BI software solutions. It enables painless horizontal scalability and upgrades in place and eliminates redundant data storage and latency issues—while still delivering advanced BI capabilities with the agility and economics of SaaS.
"This partnership is creating a comprehensive corporate performance management solution based on rock-solid information and analysis," said Brad Peters, CEO of Birst. "It pairs Host Analytics' extensive product and industry expertise with the business insight provided by Birst to deliver the benefits of fact-based decision-making to finance departments—and beyond."
Host Analytics' new CPM offering is generally available now.
About Host Analytics
Host Analytics is the leader in cloud corporate performance management (CPM) and has been driving financial decisions for over a decade. Host Analytics delivered the industry's first and most complete cloud-based CPM suite, giving customers full visibility into business performance to reveal the full implication of any decision – both risks and rewards. The company's solution integrates internal and external data to improve budgeting, forecasting, financial consolidations, dashboarding, scorecarding, reporting and analysis for all executives. Host Analytics serves midsize to large customer organizations including AT&T, Groupon, NexTag, Crocs, Thule, Otis Spunkmeyer, Schumacher and Red Roof Inn.
Host Analytics has received industry recognition including JMP Securities' Hot 100: The Best Privately Held Software Companies, AlwaysOn OnDemand 100, AlwaysOn Global 250, the Ventana Research Leadership Award, the Editors' Choice Award From TechWeb's Intelligent Enterprise and the Red Herring Top 100 North America Tech Startup Award.
For additional information, visit http://www.hostanalytics.com/ or join the conversation at http://www.twitter.com/host_analytics.
About Birst
Birst™ is the leader in agile business analytics. It offers a single place to manage all of a business' analytics and the agility to answer questions that span departments, data sources, and deployments—across both public and private Clouds. Birst gives users the fastest way to answer their most pressing business questions—and then all the ones they didn't know to ask. At one-third the cost, time, and staff of traditional big BI, Birst brings the benefits of analytics and fact-based decision-making to a much broader audience. For more information, visit http://www.birst.com.