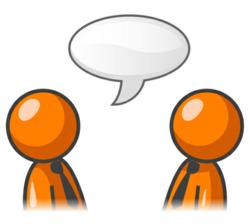 Seattle, WA (PRWEB) March 26, 2012
Facebook gaming has been one of the best ways to meet lots of friends today. This is because of the friend invitation function that grants more benefits to gamers if they have more friends. Now, hardcore Facebook gamers will have a better gaming experience through an advanced chat widget known as Chatwing.
Since Chatwing is a widget, it functions well once it is embedded to any blog. This is because of the fact that visitors are looking for new ways on how they can communicate with each other. It has also been proven that Chatwing improves a blog's visibility in under a week.
Facebook gamers with respective blogs will benefit from Chatwing a lot. Chatwing has a Facebook log-in option, making information exchange easier compared to other widgets. In the Chatwing shoutbox, visitors can also use cute avatar displays and emoticons. The latest Chatwing release tweaked the size of the avatar displays in order to have more space for messages.
When it comes to Facebook game blogs, common discussions range from gift items to actual player invitations. Game tips are also famous and these are useful for new players. Chatwing's free shout box acts as the extension of the blog's customer service. There, visitors can post their concerns, questions, suggestions and opinions. This is faster compared to the traditional post commenting.
The common Facebook games blogged about are Mafia Wars, Zynga Poker, Farmville, Empires and Allies, Tetris Battle, Marvel Superheroes, and Age of Titans. These games have constant new user rates and are considered elites in the Facebook gaming industry. Chatwing helps the players of these games by providing real-time communication at its best.
It is true that there are still many free chat widgets out there, but bloggers love the simplistic potentials of Chatwing. Bloggers even made different reviews about Chatwing, pertaining to its very useful functions. In some reviews, people wanted more upgrades and developments for Chatwing. Based on Chatwing's visibility climb, upgrades might come in few months. New users are advised to visit Chatwing's website to learn more.
About Chatwing.com
Chatwing.com has developed live chat software for websites and blogs. The Chatwing.com website offers users the ability to signup and create a customizable live chat feature in 1 minute or less. Users have the ability to customize the size, color, and fonts of the chat product. The ability to chat via social media accounts such as Facebook and Twitter enable Chatwing to offer a personal and unique real-time experience to all sites. Chatwing is 100% free web software.
http://www.chatwing.com
http://www.facebook.com/chatwing