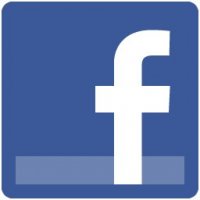 Cambridge, MA (PRWEB) March 26, 2012
Making Facebook groups is another way to communicate with large groups of people nowadays. However, reaching out to people is quite a challenge without a stable marketing process. Facebook group makers will now have an easier time with the help of Statusreel. This new widget works by tracking down Facebook statuses, empowering communication.
Statusreel, like any other widget, can be installed to blogs. However, it is also a stand-alone program where installation is not mandatory. Statusreel has a simple user interface and has a blue theme, similar to Facebook. Some bloggers even referred to it as the long lost twin of Facebook.
Using Statusreel is easy. First, the user must input a keyword in the Statusreel search bar. After clicking search, people who used the keyword will appear in the feed. This usually happens in under few seconds. There are also some keyword tags that can be used. These keywords are optimized according to their popularity. Through Statusreel, a Facebook status can be a tracking device for people with like interests.
Statusreel can also generate organic Facebook likes by inviting people. Group makers who want many likes in under a week or two can highly rely on Statusreel. There are also some categories of statuses saved up in Statusreel. These statuses can be used anytime.
It has been proven that posting a funny Facebook status can help anyone communicate with his friends and acquaintances. Funny statuses are more interesting to read, compared to political ones where people need to ponder about what they are going to say. Funny statuses are better if they are quick and witty. These funny statuses can also be found in Statusreel, and they are frequently updated. These statuses also have different popularity rates.
According to a study conducted by people who used Statusreel for their blogs, the widget brought tremendous visibility spikes in under a week. This means that people are hungry to find more social connections, by easier means possible. When it comes to empowering Facebook groups, Statusreel is the immediate professional solution.
About Statusreel
Statusreel.com is a product designed to give end-users an instant amount of Facebook statuses in real-time. Users can search via keyword or by subject matter to see what chatter is taking place publicly on Facebook and the web. Statusreel also allows websites and blogs to embed a Facebook status widget directly into their site. Statusreel is a web-based Facebook tool that is 100% free.