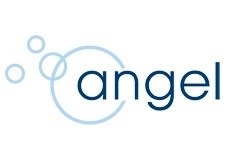 Angel Springs has supported Cure Leukaemia by supplying more than 4,000 bottles of free water for the charity's 5k Fun Run for the past 2 years.
(PRWEB UK) 26 March 2012
Leading water cooler supplier Angel Springs is supporting Cure Leukaemia's Red Alert charity appeal – and the cause is particularly close to one employee's heart.
Simon Bridges, who works at Angel Springs' head office in Wolverhampton, received life-saving treatment for leukaemia five years ago, thanks to research funded by the charity.
Simon, who works in the cooler refurbishment department, appeared on BBC WM radio on Thursday (March 22), to talk about the work of Cure Leukaemia, and his personal experiences of the condition.
His appearance was organised as part of Cure Leukaemia's Red Alert appeal, which aims to raise awareness of the disease.
Cash raised by Cure Leukaemia supports research at Birmingham University Hospital's Haematology Centre, where doctors and scientists are researching new drugs and treatments for leukaemia. It also pays to train specialist nurses, which can cost up to £25,000 each.
Simon spoke to Radio WM's afternoon presenter Danny Kelly, explaining that he had benefitted personally from Cure Leukaemia's work after receiving a trial drug from the leukaemia centre.
Since recovering, Simon has spent the last five years actively involved in Cure Leukaemia's work.
As well as supporting Cure Leukaemia in his personal time, Simon has brought his employer on board. Angel Springs has supported the charity through its Angels in the Community charity scheme – providing more than 4,000 bottles of free water for the charity's 5k Fun Run participants for the past two years.
"I personally received a trial drug from the leukaemia centre, and as it proved successful for me, I think the charity is a very worthy cause," Simon said.
"The centre has developed massively over the years, and needs as much help as possible. I shall continue to support this charity as much as I can."
John Murphy, commercial director for Angel Springs, added: "The Angels in the Community scheme was set up to help provide support for local charities like Cure Leukaemia.
"Given Simon's past experiences, Cure Leukaemia is a very important charity for Angel Springs. We're delighted to support their Red Alert campaign and we look forward to seeing what breakthroughs they achieve in the near future."
For more information on Angel Springs water coolers, or the Angels in the Community programme, visit http://www.angelsprings.com.
Notes to editors:
Angel Springs
Angel Springs is the longest-running water cooler company in the UK, supplying customers with fresh spring water, water coolers and water boilers for 21 years. The company employs 180 staff and is committed to working and developing successful relationships with local community groups, charities and businesses across the UK.
Cure Leukaemia:
Established in 2003, Cure Leukaemia is a registered charity which supports the Centre for Clinical Haematology at the University Hospital, Birmingham.
The charity aims to help drive fundraising for research into new clinical treatments. It can help fund treatments and drugs which aren't routinely available, and provides support to blood cancer patients throughout the Midlands.