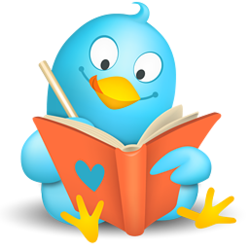 Houston, TX (PRWEB) March 26, 2012
Blogging with the help of any widget is like sailing with a reliable first mate. True—widgets vary when it comes to the rate of effects, but they still bring little to big improvements. Downtweet, a world-class Twitter widget, was created to be the best among the rest. Its latest and unique function captured the attention of bloggers, internet surfers, and Twitter users.
Downtweet is a basic application operating on a simple premise: tweet search utilization. The developers of Downtweet realized that tweets are not just there for displays—they can be used for another purposes. After Downtweet's early release, people started signing in, totally enticed by what the widget has to offer. Majority of these people are bloggers looking for ways on how to increase the visibility of their blogs.
Searching for tweets in Downtweet is not hard. At first, the user can check out the active panels that are updated according to the categories being searched. The user can drag and drop categories on the panels and tweets will start appearing in just few seconds. This quick output enticed a lot of users and bloggers.
Downtweet can also be embedded in any blog or website. Embedding is easy; the user just needs to register an account and set up the appearance of the widget. After that, Downtweet will generate the needed HTML code. Once embedded, Downtweet will go live within few seconds, depending on the speed of connection. Since everything is fast in the World Wide Web, a quick tweet widget can really make a break.
According to a collective study in the blogosphere, bloggers who used Downtweet had massive hits for their blogs. This happened within the first week prior to the installation of the Downtweet widget. Visitors also tend to stay longer in the blogs, waiting for tweets that are informational and interesting. This happens a lot especially if the category displayed is all about humor and money. Bloggers, especially those who are new in the blogosphere, can get their widgets at http://www.downtweet.com.
About Downtweet
Downtweet.com has developed live Twitter software for any website or blog. Any site can add a Downtweet widget in a matter of seconds. Downtweet.com also acts as a Twitter portal for users to get instant Twitter streams. Downtweet widget users have the ability to customize the look and feel of Downtweet to fit the style of their website or blog. Downtweet is a free service.
Find Downtweet on Twitter
http://www.twitter.com/downtweet1
http://www.downtweet.com