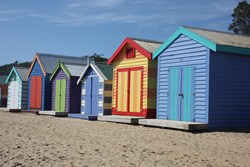 Motorists should make sure that they have run some basic vehicle checks prior to driving.
Ipswich, UK (PRWEB UK) 26 March 2012
Not only do Bank Holidays bring with them an increased risk of accidents, they also bring about an increased possibility of breakdowns and delays. Drivers who intend to be out and about in their cars during this busy period need to be vigilant behind the wheel and plan for their journeys by taking a few simple precautions.
Andrew Goulborn, Commercial Director at popular car insurance comparison site Tiger.co.uk, said, "Motorists should make sure that they have run some basic vehicle checks prior to driving, such as checking water and oil levels and running tyre pressure checks. As a precaution it is wise to have you car insurance details and breakdown membership number to hand. With any luck you won't need them, but it is always best to be prepared".
It is not just car drivers who are at risk though. With the weather warming up and evenings starting to get lighter, motorbike riders are beginning to bring their bikes out of the garage after the winter break. Some simple measures can help all motorists avoid getting into a jam over the busy holiday period.
Some top tips for travelling over the Bank Holiday weekend, courtesy of Tiger.co.uk:
1) Listen and watch out for travel announcements before your journey and make sure you plan your route accordingly.
2) Always allow enough time to reach your destination – assume that roads will be busy.
3) If you want friends or family members to drive the car, consider taking out temporary motor insurance to avoid affecting your own no-claims bonus in the event of an accident.
4) Carry food and drinks on board and make sure you have oil and water topped up before you set off.
5) Make sure you have enough fuel! It seems quite basic but avoid getting caught up on a busy motorway with low fuel levels. Remember, if you slow down you use less fuel. Driving safely pays!
About http://www.tiger.co.uk:
Tiger.co.uk is a trading name of Call Connection Ltd. Tiger.co.uk is a UK based, independent motor insurance comparison site, offering insurance quotes from over 140 insurance brands. Call Connection Ltd is authorised and regulated by the Financial Services Authority (number 308374).