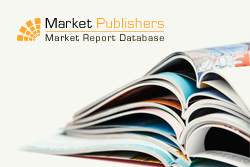 London, UK (PRWEB) March 26, 2012
All in all, the worldwide defense industry reported 574 transactions worth USD 62.6 billion in 2011. On a monthly basis, deal activity peaked in June 2011, with September 2011 recording the lowest activity. Second half of the year recorded a decline in deal activity versus the first half of the year. When considering quarterly deal activity, so it was the highest in the second quarter of 2011 and the lowest in the third quarter of the same year. Followed by the aerospace products and parts manufacturing segment, the C4ISR electronics and IT sector dominated the deal activity in the year. The wave of consolidation in the defense industry seen in 2011 is expected to continue going forward, amid government budget cuts for military spending in the US and Western Europe.
North America, followed by Europe, accounted for the majority of the deal activity last year. The Asia-Pacific was the third most active in terms of overall deal activity and mainly driven by growth in emerging markets like China and India. In BRIC countries, India dominated the deal activity with most number of deals, while Brazil was the least active country in the group.
New study "Annual Deal Report – Defense" provided by iCD Research has been recently published by Market Publishers Ltd.
Report Details:
Title: Annual Deal Report – Defense
Published: March, 2012
Pages: 142
Price: US$ 3,200
http://marketpublishers.com/report/company_reports/annual_deal_report_defense.html
The report provides a detailed understanding and review of M&A activity, capital raising, partnering deals and agreements entered into by companies in the defense industry in 2011 through analytical insights from a segment and regional perspective. It also provides an extensive list of key deals and quarterly analysis by deal type, segment and region.
Defense segments covered include: aerospace products and parts, army and navy vehicles, support services, training and simulation equipment and services, C4ISR (command, control, communications, computers, intelligence, surveillance and reconnaissance) electronics and information technology, and ordnance and guns.
Report Contents:
1 Executive Summary
2 M&A Outlook 2012
3 Introduction
3.1 What is this Report About?
3.2 Definitions
3.3 Summary Methodology
4 Analysis
4.1 Buyers Target Businesses that are Resilient to Defense Spending Cuts
4.2 Deal Activity Driven by Technology Transactions in 2011
5 Financial Deals Overview: Deal Value and Volume Analysis
5.1 Deal Volume Analysis
5.1.1 Analysis by Deal Type
5.2 Deal Value Analysis
5.2.1 Analysis by Deal Type
5.2.2 Key Deals by Deal Value
5.2.3 Planned Deals
5.3 Segment and Regional Analysis of Deals
5.4 Deal Rationale Analysis
5.4.1 M&A Transactions
5.4.2 Equity Offerings
5.4.3 Debt Offerings
5.4.4 Partnerships
5.4.5 PE/VC
5.5 Key Financial Advisors
5.6 Key Legal Advisors
6 Analysis by Deal Type
6.1 Overview
6.1.1 Monthly Analysis by Deal Volume
6.1.2 Monthly Analysis by Deal Value
6.2 Mergers and Acquisitions Analysis
6.2.1 Overview
6.2.2 Deal Volume and Value Trend by Segment
6.2.3 Deal Volume and Value Trend by Region
6.2.4 Key M&A Deals in 2011
6.2.5 Planned M&A Deals
6.3 Equity Capital Markets
6.3.1 Overview
6.3.2 Deal Volume and Value Trend by Segment
6.3.3 Deal Volume and Value Trend by Region
6.3.4 Key Equity Offering Deals in 2011
6.3.5 Planned Equity Offering Deals
6.4 Debt Markets
6.4.1 Overview
6.4.2 Deal Volume and Value Trend by Segment
6.4.3 Deal Volume and Value by Region
6.4.4 Key Debt Offering Deals in 2011
6.4.5 Planned Debt Offering Deals
6.5 Private Equity/Venture Capital
6.5.1 Overview
6.5.2 Deal Volume and Value Trend by Segment
6.5.3 Deal Volume and Value Trend by Region
6.5.4 Key Private Equity Deals in 2011
6.5.5 Planned Private Equity Deals
6.6 Partnership Agreements
6.6.1 Overview
6.6.2 Deal Volume Trend by Segment
6.6.3 Deal Volume Trend by Region
6.6.4 Key Partnership Deals in 2011
6.6.5 Planned Partnership Deals
7 Segmental Analysis of Deals
7.1 Overview
7.1.1 Quarterly Analysis
7.2 Aerospace Products and Parts Manufacturing
7.2.1 Deals Volume and Value Trend
7.2.2 Key Deals in the Aerospace Products and Parts Manufacturing Segment in 2011
7.3 Logistics and Support
...
More new studies by the publisher can be found at iCD Research page.