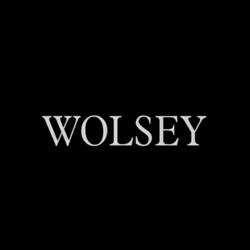 This authentic and original store reflects the inherent brand values of Wolsey
London (PRWEB UK) 27 March 2012
British men's clothing brand Wolsey is opening its first ever flagship store on Brewer Street, London this easter. Located in Soho - the heart of central London's shopping district - the new store will sell the latest collections in an environment that captures the very essence of Wolsey's brand values.
Established in 1755, Wolsey has clothed some of Britain's bravest and most inspirational men: explorers, soldiers, pioneers and royalty. Today Wolsey clothing continues to craft exceptional clothing for men of exploration and adventure. Inspired by its unrivalled history, Wolsey's Spring / Summer 2012 collection is a contemporary range influenced by iconic menswear classics.
The store's aesthetic takes inspiration from the brand's original Leicester factory, still the location of its brand operations. The references can be seen in the brick walls, brushed steel beams and wooden fixtures, also demonstrating Wolsey's principled consideration for material sourcing.
Salvaged, prismatic pendants light the windows; whilst low hanging 1940s British industrial pendant light fixtures give an industrial edge to the interiors. Contrasting with this are cut and sewn Persian rugs and original draper's cabinets.
This distinguished contrast gives a welcoming, relaxed and contemporary feel that reflects Wolsey's commitment to celebrating its history and crafting contemporary design.
The attention to detail that has gone into every aspect of the store is a continuation of the process applied to each Wolsey garment, whether it is the button detailing or fabric choices.
This authentic and original store reflects the inherent brand values of Wolsey, with the subtle interior and furnishings perfectly complimenting the quality and craftsmanship of the product.