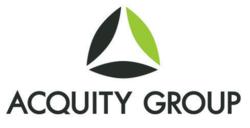 Chicago, IL (PRWEB) March 26, 2012
Acquity Group LLC, a leading global Brand eCommerce™ and digital marketing company, announced today that it has helped Pittsburgh-based Mine Safety Appliances Company, a global leader in safety, consolidate and centralize its global web properties to provide a more engaging user experience.
The result is a completely revamped global presence -- from functional design, navigation, and user experience -- complete with a streamlined back-end system that enables MSA to manage all online content in a central location and seamlessly publish information worldwide, encompassing 39 countries and 20 languages.
Moving forward, Acquity Group will integrate and roll out enhanced eCommerce capabilities globally for MSA throughout 2012 and into 2013.
"Over the last two years, we have gained a strong understanding of MSA's unique business process," said Andrew Walker, Vice President of Acquity Group. "This has enabled us to advance MSA's global web presence by developing a centralized platform that allows for a more effective coordination of online information."
Prior to the engagement, MSA's global web presence was siloed, with multiple standalone sites for individual products and markets. MSA lacked an efficient internal governance structure that made it possible to publish content, manage information, and incorporate consistent messaging on a global scale.
MSA approached Acquity Group in July 2010 for a solution to unify its back-end infrastructure and create a more consistent and engaging online experience for users all over the world. With a solid track record of developing digital solutions for B2B organizations, Acquity Group was a natural fit to develop and execute MSA's enhanced online strategy.
"We initially decided to work with Acquity Group because of their strong reputation and extensive experience in the B2B space," said Susie Sapsara, Global eMarketing Manager for MSA. "Since then, we have been extremely impressed with their dedicated team of experts and deep understanding of the hybris platform. Acquity Group's team worked hard to understand and develop a solution tailored to our needs and, more importantly, the needs of our customers and channel partners."
The relationship kicked off with a 12-week strategy and planning project that ultimately resulted in a roadmap used to guide MSA's online initiatives over the next few years. The two-phase project, focused on establishing centralized content and bolstering eCommerce capabilities, leverages the hybris software platform -- selected for its central product content management and global web content capabilities.
About Acquity Group:
Acquity Group is a leading global Brand eCommerce™ and digital marketing company, creating award-winning digital experiences for global brands. Our multi-disciplinary approach brings together strategy, design, and technology to create unique brand experiences that build firm customer relationships. Acquity Group works with leading brands like Adobe, AT&T, General Motors, Motorola, and Saks Fifth Avenue through offices in North America and Asia. To define a unique perspective for your business, contact Acquity Group at http://www.acquitygroup.com.
About MSA:
Established in 1914, MSA is a global leader in the development, manufacture and supply of safety products that protect people's health and safety. Many MSA products typically integrate a combination of electronics, mechanical systems and advanced materials to protect users against hazardous or life-threatening situations. The company's comprehensive line of products is used by workers around the world in a broad range of industries, including the fire service, the oil, gas and petrochemical industry, construction, mining and utilities, as well as the military. Principal products include self-contained breathing apparatus, handheld gas detection instruments, fixed gas and flame detection systems, head protection products, fall protection devices and thermal imaging cameras. The company also provides a broad range of consumer and contractor safety products through a joint venture with MCR Safety. These products are marketed and sold under the Safety Works® brand. MSA has annual sales of approximately $1 billion, manufacturing operations in the United States, Europe, Asia and Latin America, and 42 international locations. Additional information is available on the company's Web site at http://www.msanet.com. Information on Safety Works products can be found at http://www.SafetyWorks.com.