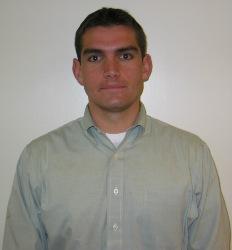 We wish to congratulate Don, and all those that submitted entries and encourage everyone making ITAM a career choice to entertain continuing your education through the MSITAM Program
Canton, OH (PRWEB) March 27, 2012
International Association of IT Asset Managers (IAITAM) has awarded a full scholarship to United States Marine Corps' IT Asset Management Lead, Don W. Brookins, towards the completion of his Masters of Science in ITAM (MSITAM) program at Taft University. The MSITAM program was recently established at Taft University based on the demand from the industry.
Following completion of five essay questions, along with a list of qualifications, Brookins was chosen from over 20 entrants. The MSITAM Scholarship was established to further the education of IT Asset Management to qualified recipients.
"The MSITAM Program solidifies IT Asset Management as a significant process within the entire Information Technology field," said Mr. Brookins. "[This master's degree] creates a bench mark for all IT Asset Management professionals to continue higher education within ITAM. Furthermore, it develops a standard for all professionals that desire career growth in the field of not only Information Technology, but more importantly a career concentrated around IT Asset Management."
"We wish to congratulate Don, and all those that submitted entries and encourage everyone making ITAM a career choice to entertain continuing your education through the MSITAM Program," said IAITAM's CEO, Barbara Rembiesa. "The program itself is a great opportunity for those looking to expand their professional qualifications, and companies wishing to implement or expand ITAM best practices within their organizations."
Qualified applicants who have earned any or all of the IAITAM certifications in software asset management, hardware asset management or IT asset management may apply them toward completion of the degree program.
To learn more about the MSITAM Program at Taft visit: http://www.taft.edu/mstiam.htm
About IAITAM
For more information, go to http://www.iaitam.org or http://www.youtube.com/watch?v=36nFYNEBZKo