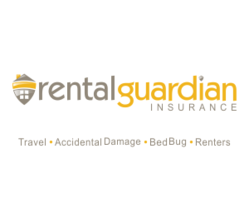 Automated processes that simplify your insurance needs and improve your bottom line are benefits of the Rental Guardian Policy Manager.
(PRWEB) March 27, 2012
Rental Guardian has announced plans to debut a new web based technology at this year's VRMA Eastern Seminar & Exhibition that automates the purchase of additional Travel and Accidental Damage Insurance.
Irvine, CA - Rental Guardian has announced that it will be demonstrating a new web based application for purchasing additional travel and accidental damage insurance at this year's Vacation Rental Management Association Seminar & Exhibition in Atlantic City, from April 16th to 17th.
"When travel insurance is traditionally purchased, both its benefits and cost are based largely on the amount spent on the booking from the vacation rental management company. However, there are many additional costs that go into protecting a vacation rental investment other than the booking alone," said Brady Stump, Co-Founder of Rental Guardian. "We have developed a new web based process that will help travelers protect the investments they have made in additional prepaid non-refundable items such as airline tickets, car rentals, fishing charters and ski lift tickets. Our system makes the purchase of this expanded coverage seamless and keeps the property manager in the loop while generating a new revenue stream. The Rental Guardian policy managers automated processes seamlessly manages these transactions for the (property Manager).
In a still tough economic environment, the new technology should be a welcome one in the growing vacation rentals industry. Travelers are exploring options that will protect their complete investment in vacations they plan, and this includes the cost of those additional items mentioned by Stump, including airline tickets, car rentals, amusement tickets and more. Property managers have always wanted to help their guests better protect their vacation investment outside the amount spent with the vacation rental company, but the technology to make this a seamless process simply didn't exist until now.
To learn more about Rental Guardian and its web based application that facilitates an easier way for travelers to expand their trip cancellation coverage, visit them at this year's VRMA Show in Atlantic City from April 16th to 17th.
Rental Guardian, LLC.
http://www.rentalguardian.com
media(at)rentalguardian(dot)com
1 (888) 885-5550