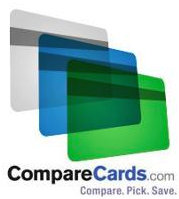 Department store charge cards just do not have the robust menu of features, options, and rewards which consumers can get from others kinds of much better plastic.
Charleston, SC (PRWEB) March 29, 2012
CompareCards, a leading service for consumers to compare credit cards and manage their personal finances, has posted a brand new review of the Kohl's department store credit card options.
The Kohl's department store chain was originally established by Max Kohl, a businessman whose vision was to create stores that offered better quality merchandise at moderate prices. His formula was successful, and Kohl's now operates more than 800 stores in 47 states and earns about $15-$16 billion a year. But while Kohl's is a great store with a long history of good products at reasonable prices, the card offered by Kohl's don't appear to have that much to offer. In terms of financial savings and customer rewards there may be other cards that are much more attractive, even for loyal Kohl's customers.
The new CompareCards.com review of the card describes it as a rather generic card. It doesn't deliver the kind of full menu of perks and benefits that today's consumers have come to expect from the plastic that they carry. Here are some of the features of the card that are explained in greater detail on the CompareCards.com website:

First of all, it is important to realize that Kohl's plastic is not a standard, full-fledged credit card. So it is only useful to make purchases at Kohl's, which means it is really nothing more than a store charge account card. The primary function of it is to let customers charge purchases with the option of paying for them later. Carrying a balance from month to month, for example, is possible with the Kohl's card. But the annual percentage rate is approximately 21.9%. That's even higher than what many major credit cards charge. Meanwhile many other cards offer cash-back and other valuable rewards that can be earned while shopping at virtually any store, anywhere in the world.
There is no membership fee and those who apply for the Kohl's card get a 10% discount on their first purchase. They also are eligible for special discounts throughout the year of between 15% and 30%, including ones that apply even when buying on-sale or clearance merchandise. The card additionally offers some convenient online tools for managing the account or making monthly payments. Customers at Kohl's also enjoy good merchandise offerings from high profile partners like Rachael Ray and Elle Magazine. While that certainly helps to bolster the company's up-market image with a full range of unique designer products and upscale offerings, it doesn't justify carrying a Kohl's credit card.
Cardholders who manage to spend at least $600 on the Kohl's Charge Card during the year are awarded MVC status. The MVC program gives them chances to save money through special MVC sales scheduled throughout the year. But the maximum amount that a person can save is $170 per year. That hardly makes it worthwhile, since many other kinds of conventional credit cards reward new card members with bonuses worth at least that much, just for signing up and using the card.
"Prices at Kohl's stores may indeed be highly competitive and reasonable," explains Chris Mettler, president and founder of CompareCards.com. "But restrictive in-store charge account cards like the one Kohl's offers can never successfully compete with a really good all-purpose major credit card. Department store charge cards just do not have the robust menu of features, options, and rewards which consumers can get from others kinds of much better plastic."
With recommendations that put the consumer first, CompareCards.com provides crucial information for consumers, students, business travelers and others looking for guidance on credit card deals and other personal financing issues. Visitors to the site can use handy tools to help manage their finances or select the best and most appropriate credit card for their particular income bracket, credit history profile, and individual preferences. There are also credit card specialists available via live chat during normal business hours.
About CompareCards.com
CompareCards.com serves as an efficient navigational tool in the ever-increasing space of online credit card offerings. Started as a listing resource for consumers, the site has expanded steadily and now serves as a multi-dimensional service for users to compare credit cards side-by-side and utilize additional functions to manage their credit. The site analyzes details on more than 100 leading credit card offers and has been mentioned in Business Insider, ETV Public Radio, CBS Money Watch and MainStreet.com. For more information, just visit http://www.CompareCards.com.