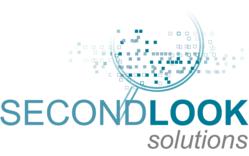 (PRWEB) March 27, 2012
Joining forces with South Shore Record Management, SecondLook Solutions now offers its clients extended support before, during and after converting paper to digital.
SecondLook's cloud based application provides its customers with immediate access to all of their formerly disorganized and as a result virtually inaccessible paper files. Yet, in many businesses, access to original paper files remains important.
Bringing decades of experience and personalized attention to the paper process, South Shore Record Management provides climate controlled, bar-coded access to all files placed in storage. Retrieval and re-delivery are routinely accomplished on time and often in the same day as the request is made. Knowing its customers would receive personal attention from an experienced company, SecondLook has partnered with South Shore Record Management for purposes of file retrieval, long term storage, and redelivery to customers as needed.
Enhancing its customer experience is a long standing tradition at SecondLook Solutions. Because SecondLook wants its customers experience to match their prior use and storage of the newly scanned records, SecondLook provides an unlimited folder in folder structure for clients who simply want to 'walk the tree' to their files as they did when they were paper only. Further enhancing access and facilitation file organization and/or reorganization as needed, SecondLook provides the ability to search all words, or numbers on all pages and save the resulting query as well as offering the ability to apply meta-tags to the documents as they are scanned and after the facts as needed or desired.
While existing customers had their paper picked up, scanned and returned to them during the digitization process, new customers can now commend the paper to SecondLook and it will not only be scanned and made fully term searchable, but the paper will be forwarded to South Shore Record Management for post scanning organization and/or long term storage. With all necessary bar-coding and long term organization done in sync with the scanning process, SecondLook's customers are now able to simply direct their paper to be picked up and with little more than participating in the sign off on digital file structure, receive 'cradle to grave' services that are both cost effective in the long term and enhance the customer's ability to work with their historical documents or other records.
Call SecondLook Solutions at (516) 596-8711 for an appointment and demo today.