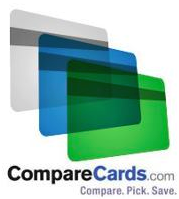 There is no argument that Victoria's Secret is a great brand ... But the strength of their brand is in their merchandise and customer service, not their credit cards or rewards program.
Charleston, SC (PRWEB) March 30, 2012
CompareCards recently posted a great write-up of the Victoria's Secret Angel credit card. The CompareCards.com blog helps consumers perform in-depth comparisons of credit cards while taking advantage of free expert card reviews and summaries.
Victoria's Secret is arguably the most recognizable and valuable brand of women's lingerie, undergarments, and other intimate clothing. But the store also sells a wide variety of other attractive and unique items including pants, suits, dresses, blouses, sportswear, beachwear, and accessories. Many customers, both male and female, want to know if the Angel Card is a value-adding financial tool and shopping aid. For that reason CompareCards added the Victoria's secret credit card to its long list of other credit cards reviewed and explained on the informative website.
Below are some of the highlights from the latest review:

The Victoria's Secret Angel Card
The Angel card offers $10 in rewards for every 250 points earned while using the card. Cardholders are also rewarded with up to six months of special offers that have a value of at least $100, plus special birthday promotional offers and access to all of the semi-annual sales and new products.
The Victoria's Secret Angel VIP Card
Those who earn at least 250 points with the Angel card earn an upgraded customer status, stepping up to the Angel VIP Card. Having attained that higher tier they not only get all the standard Victoria's Secret Angel Card benefits but they are offered additional perks like "Angels First" early access to sales and new items. The $10 rewards continue each time another 250 points is accumulated in the account. Cardholders additionally receive double rewards points earned on all bra purchases, free samples of merchandise, opportunities to attend exclusive Victoria's Secret makeover and beauty events, and Angel VIP customer service.
The Downside to the Victoria's Secret Angel Credit Card
But the APR for purchases is 24.99%, which is relatively steep, and although there is no annual fee for the card there are quite a few restrictions and limitations. Since it is not a conventional credit card like those issued by companies like Visa and MasterCard, for example, it is only honored in stores that are within the Victoria's Secret corporate network. That makes it impossible to use the card to earn rewards points through outside, unaffiliated merchants. Plus, if a cardholder lets their account remain inactive for 12 consecutive months they have to forfeit all of their Angel Card rewards because they will automatically expire.
Chris Mettler, president and founder of CompareCards.com, helps to put this particular credit card into perspective. "There is no argument that Victoria's Secret is a great brand," he says. "But the strength of their brand is in their merchandise and customer service, not their credit cards or rewards program. Customers will most likely earn rewards or cash-back a lot faster by selecting a different kind of credit card with more generous options. There are some amazing rewards cards, for instance, that don't even charge an annual fee. So even if people enjoy shopping at Victoria's Secret they will likely come out ahead by carrying a better brand of plastic."
With recommendations that put the consumer first, CompareCards.com provides crucial information for consumers, students, business travelers and others looking for guidance on credit card deals and other personal financing issues. Visitors to the site can use handy tools to help manage their finances or select the best and most appropriate credit card for their particular income bracket, credit history profile, and individual preferences. There are also credit card specialists available via live chat during normal business hours.
About CompareCards.com
CompareCards.com serves as an efficient navigational tool in the ever-increasing space of online credit card offerings. Started as a listing resource for consumers, the site has expanded steadily and now serves as a multi-dimensional service for users to compare credit cards side-by-side and utilize additional functions to manage their credit. The site analyzes details on more than 100 leading credit card offers and has been mentioned in Business Insider, ETV Public Radio, CBS Money Watch and MainStreet.com. For more information, just visit http://www.CompareCards.com.