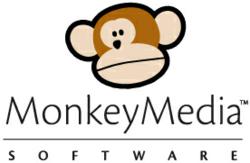 With cutting edge software, educational services and vast experience in the field, MonkeyMedia Software was the obvious choice for us in choosing a partner to help us attain our goals and meet those challenges.
Vancouver, BC (PRWEB) March 27, 2012
MonkeyMedia Software®, a provider of complete catering solutions for multi-unit restaurant operators, today announced that Denver, Colorado based MAD Greens Inspired Eats will deploy their Get Catering and Grow Sales!™ Series consisting of strategy, education and software services specifically designed to drive catering sales and implement efficient procedures across the entire MAD Greens Inspired Eats system.
The Get Catering and Grow Sales!™ Series will provide MAD Greens Inspired Eats with a proven and step-by-step catering system that includes strategy, education and software. Specifically, MAD Greens Inspired Eats will implement:

Winning Strategy and Educational Services: MonkeyMedia Software will work directly with MAD Greens Inspired Eats executive teams and catering managers to develop a winning strategy specifically designed for the restaurant's catering business. MonkeyMedia Software will equip each MAD Greens Inspired Eats team with catering best practices and will be there every step of the way to assist with the software implementation and training.
Online Ordering and Operational Tools for Catering: Catering orders will be made online through MonkeyOnlineOrdering™ and will directly integrate into the MonkeyCatering™ enterprise solution, enabling the restaurant with a powerful, real-time system that can easily execute all catering operations. Using existing IT assets to integrate data, MonkeyCatering™ empowers each unit with valuable insight into business intelligence, including up-to-date sales figures, customer ordering behaviour, promotional performance and other important data.
In addition to integrating with MAD Greens Inspired Eats' POS system, MonkeyMedia Software will integrate with other third party systems, including the restaurant's solutions for credit cards, accounting and above store reporting systems.
"We are excited to partner with the team at MonkeyMedia Software. It is our belief that MAD Greens' brand and offerings are uniquely suited for the catering market and that they will meet the ever-growing demand for fresh and healthy cuisine" says Marley Hodgson, CEO of MAD Greens Inspired Eats. "We have come to realize that catering brings with it a whole new set of demands and challenges that in some cases are significantly different from our traditional in-restaurant operations. With cutting edge software, educational services and vast experience in the field, MonkeyMedia Software was the obvious choice for us in choosing a partner to help us attain our goals and meet those challenges. "
"We are honoured that MAD Greens Inspired Eats chose us to help manage their catering business," says Erle Dardick, CEO, MonkeyMedia Software and author of Get Catering and Grow Sales! A Strategic Perspective for the Multi-Unit Restaurant Executive. "We will work closely with Marley and team to ensure all aspects of The Get Catering and Grow Sales!™ Series – strategy, education and software - are integrated seamlessly so that they can increase efficiency and revenue throughout their catering operations."
Just as widespread adoption of the drive thru produced unseen growth in the industry in the 1970s, catering is now poised to offer similar tremendous growth potential over the next decade. MonkeyMedia Software specializes in flexible, scalable solutions that fit into the managerial design of both corporate and franchise stores. Their success has been driven by a commitment to technological advancement while providing a product that is easy to use. Over the next ten years the catering revenue stream will be the difference between those companies that experience tremendous growth and those that stagnate. Through their partnership with MonkeyMedia Software, MAD Greens Inspired Eats will be able to take advantage of this growth potential.
About MAD Greens Inspired Eats
MAD Greens was founded in early 2004 by Marley Hodgson & Dan Long. Having grown up together in NYC, Marley and Dan realized that that vast majority of the rest of the US had a minuscule fraction of the food/dining options that NYC had - specifically, quick, healthy, inexpensive yet high quality cuisine. In 2003 the idea for MAD Greens was born and their first restaurant opened in the southern suburbs of Denver in December of 2004.
MAD Greens is a Quick/Fast Casual restaurant concept based on salads and other 'better for you' menu options. MAD Greens' goal is to bring fine dining flavors to casual salads through the use of superior ingredients, recipes and preparation methods.
Aside from the freshest ingredients and truly innovative recipes, the MAD Greens concept derives much of its appeal from its preparation methods and artistic design. Nearly everything on the menu (except baked goods) is made in house, from scratch. Original salad dressings are made fresh daily and all of the proteins are marinated using house recipes and cooked fresh every day. Salads are tossed with flare directly in front of the customer allowing for maximum interaction and visual appeal and furthering the idea of freshness in the customer's mind. Designed for maximum simplicity and operational efficiency, MAD Greens has a fresh and creative feel that is very much the opposite of the traditional fast food and fast casual chains so prevalent today. For more information, visit http://www.madgreens.com.
About MonkeyMedia Software
MonkeyMedia Software provides full service turnkey catering strategies, training and enterprise catering solutions for multi-unit restaurant operators in the QSR, Fast Casual and Casual Dining arena that want to increase their gross sales by $1000 per day, per location. By utilizing our proprietary knowledge-based initiatives, advanced training techniques and industry leading software, we produce successful, predictable and measurable results that are sustainable in any economy and scalable to meet ongoing needs as additional locations are added. Working closely with executive teams, MonkeyMedia Software has helped drive successful catering revenue channels for multi-unit restaurant operators including Einstein Bros. Bagels, Bennigan's, Ruby Tuesday, Noah's Bagels, On The Border Grill & Cantina, Boloco, Go Roma, Boudin Bakeries and others. MonkeyMedia Software solutions feature a complete front-to-back system to manage sales, production and supply chain, powerful reporting for real-time visibility and results-based decision-making, a 100% web-based platform that is configured to fit a unique business process and easy integration with current web and accounting systems. For more information on MonkeyMedia Software, visit http://www.monkeymediasoftware.com.