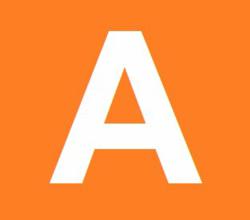 Read more about the topics of your interests, all gathered on Alltopics.com
(PRWEB) March 27, 2012
Cooking section is now available on Alltopics. Cooking.alltopics.com is a vital source for any chef or a local gourmet out there, wanting to know more about the latest deals, issues and news on the world wide web. Whether the reader is an eager cook, or someone who wants to learn the latest tricks in the kitchen, neither one of those guys can afford to be without the incredible source of news, videos and images avaliable on Alltopics.com.
Alltopics has gathered all current Cooking advances, ideas, news and visuals, all in one big category. New sources are being constantly added to the website. Alltopics searches the whole World Wide Web, including Twitter, Facebook and Google, as the website captures the stories rated for popularity. Cooking.alltopics.com is a gathering of all the current news stories, scoops, cooking videos and articles about chefs, recipes, new establishments in the restaurant trade, savings for cooking enthusiasts. It is a paradise for anyone interested in food and cooking.
Browse Cooking news now. After browsing Cooking.alltopics.com, the reader will be bowled over by the abundance of cooking news. Why is saffron the most expensive spice in the world? What tips are useful when one wants to start a cooking programme? Why some people juzt cannot cook? And what can people do to improve the kitchen? All the answers are at Alltopics, the number one news source that's constantly updated, constantly changing and is always free.
The chef or enthusiast of food who hits the Cooking.alltopics.com section will be in for a great and happy surprise. The section gives readers the most interesting and thoroughly selected news on cooking. Users can browse literally dozens of articles about food, cooking, recipes, various cuisines, as well as videos and images of the art of cooking. The topics on the website are rated by popularity, which makes it easier for users to grasp the most relevant issues on the topic of their interests.
Google Plus, Twitter and Facebook all contribute new and popular postings to Alltopics.com. Every topic is arranged by popularity making it easier for the viewer to choose the pertinent headlines and postings to peruse through for information on Cooking and other related ideas.