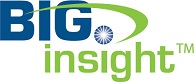 The Small Business Tablet App and InsightCenter™ monitors Small Business Owners' purchase plans and preferences and includes insights from the federal government.
Worthington, OH (PRWEB) March 26, 2012
35.2% of Small Business Owners are confident/very confident in chances for a strong economy, compared to 53% in 2007. Small Business Owners are who keep our economy prospering, especially during economic hardships. According to the SBA Office of Advocacy, Small Businesses employ about half of all private sector employees, pay 43% of total U.S. private payroll, have generated 65% of net new jobs over the past 17 years and produce 16.5 times more patents per employee than large patenting firms. Keeping a pulse on this vital part of the U.S. economy is a necessity.
To meet this need, Prosper has announced the debut of the Small Business Tablet App and InsightCenter™. For the first time businesses will be able to get a monthly look at the market through the eyes of Small Business Owner.
This app is a dynamic service derived from several sources answering questions such as:

How many hours do Small Business Owners work in a week? What is their primary business function? Source: U.S. Census Bureau – Survey of Business Owners (SBO)
Do Small Business Owners feel they are saving enough for their future needs? How does that compare to the personal savings rate in the U.S.? Source: BIGinsight™ Monthly Consumer Survey and U.S. Department of Commerce
What are the personal financial plans of Small Business Owners? Source: BIGinsight™ Monthly Consumer Survey
With this app, marketers will get an in-depth look at the Small Business Owner – their attitudes towards the economy, spending intentions, financial situation, personal savings rate, primary business function and more–including 15 key Small Business Owner segments.
Click here to explore the Small Business InsightCenter™ (Basic access is complimentary.)
App Now Available for iPad
Install Apple Web App
Click here for more information
The Small Business InsightCenter is powered by Prosper Technologies™, a Prosper Business Development brand. With a tradition of innovation for over 20 years, Prosper has provided market leadership and developed contemporary solutions to help companies at the top of their respective industries navigate change that impacts their business. Prosper has developed solutions that provide answers to today's most urgent marketing issues.
About Small Business InsightCenter™
The Small Business InsightCenter™ illustrates how Small Business Owners feel about the economy, changes they are make in their lives in reaction to the economic situation, and how their personal financial and spending plans are affected by key events. The InsightCenter includes how many hours Small Business Owners are working per week, their primary function and their primary source of income. It goes beyond traditional point-in-time data reports to trended insights in one easy-to-use, decision-ready format.
BIGinsight and InsightCenter are trademarks of Prosper Business Development.
Android is a trademark of Google Inc.
Contact:
Chrissy Wissinger
614-846-0146
info(at)BIGinsight(dot)com