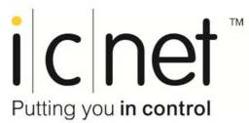 "ICNet allows us to spend less time on tedious information gathering and provides new opportunities for IP&C staff to interact with patient care staff on the units," says Director of Infection Prevention and Control Sandra Callery
Toronto, ON and Chicago, IL (PRWEB) March 27, 2012
Sunnybrook Health Sciences Centre's vision to invent the future in healthcare has been further advanced by their new partnership with ICNet Systems, Inc., the Global Leader in Infection Surveillance Software, in daily use at over 1000 hospitals.
With over 1.2 million patient visits per year and over 1200 beds, the largest single site hospital in Canada understands the devastating effect healthcare-associated infections (HAI) can have on patients as well as the hospital. A survey of ICNet users has shown that they recaptured over 40% of their time back to critical patient-focused, infection-intervention processes to help improve patient care, no longer burdened by manual processes, such as data entry, search for patient data, paper charts, and reports.
Each year in Canada, more than 220,000 healthcare associated infections result in 8,500-12,000 deaths, and the rates are rising. One in nine hospital patients in Canada get a healthcare associated infection. Infections are the fourth leading cause of death in Canada.
The Canadian Committee on Antibiotic Resistance estimates that at least 30 per cent of healthcare associated infections can be prevented. A survey of Canadian hospitals found that managing the care of a single patient infected with MRSA cost between $16,836 and $35,000 (2004 dollars). APIC suggests automated surveillance can reduce HAI costs by at least 20%, saving millions of dollars per year at an average hospital.
The Infection Prevention and Control (IP&C) Team at Sunnybrook required an automated system that would deliver real-time, clinically-relevant alerts and reports, with safe, rounded communication for the team and the hospital. The case review automation and comprehensive reporting has the capability of accelerating response times for infection control interventions and allow more time to be spent on infection prevention initiatives.
ICNet's Agile Surveillance™ solutions lead the industry with powerful reporting and charting capabilities and the most flexible and comprehensive alerting capabilities, which combine syndromic surveillance of vital signs and lab results with detailed organism information and antibiotic resistance trends.
"Since installing ICNet, there has been a significant change to our surveillance practices. ICNet allows us to spend less time on tedious information gathering and provides new opportunities for IP&C staff to interact with patient care staff on the units. This is making a change for the better," says Director of Infection Prevention and Control Sandra Callery. "The support I have received from ICNet has been exceptionally better when compared with many other software systems I have encountered. I am very excited about what is coming next. Each week we seem to find yet another feature/function within ICNet, and the value added just keeps going up and up".
ICNet will help the team at Sunnybrook prioritize interventions and find root causes for all HAI's through the use of advanced contact tracing, pHAI (probable Hospital Acquired Infection analysis), and cross infection analysis tools. Amongst a variety of new activity, they will be able to monitor trends, deliver live rate reports, collect and interpret denominator data against benchmarks, be notified of alert organisms, and assist with potential outbreaks. The alerts received through the system have helped organizations around the world control potential outbreaks, saving time, and enhancing patients' quality of life. When using ICNet, organizations have seen a reduction in HAI rates, which is quite significant, particularly when considering the antibiotic resistant organisms that are emerging.
According to Adam Boris, Chief Executive Officer at ICNet Systems, "Sunnybrook is at the forefront of proactive infection prevention in Canada, which will save lives and decrease wasteful extended patient stays in the hospital, releasing beds to serve more patients. Sunnybrook will enhance its leadership role in infection surveillance, creating the safest possible environment for patients entering its healthcare facility. Not only does this surveillance and reporting system assist with reducing the likelihood of infection, it also ensures that patients with infections receive the correct care and treatment at the right time".
About ICNet Systems, Inc.
ICNet International Ltd designs, develops and supports a suite of multi-lingual and browser-based software solutions that are used globally, serving over 1,000 Hospitals. ICNet Systems, Inc. is a wholly owned subsidiary of ICNet International. MediSolution is a distribution partner for ICNet in Canada.
Growth has been rapid in recent years, boosted by aggressive policies adopted by governments to encourage public reporting of Healthcare Associated Infections. In addition, there has been a manifest determination of the healthcare community as a whole to reduce HAIs, thus saving very significant amounts of hospital expense and improving patient safety and hospital profitability. ICNet's comprehensive solution includes fully automated case management, real-time alerting, outbreak management with electronic reporting, powerful analytic and benchmarking tools, surgical surveillance, and antibiotic stewardship. With ICNet, all patient data remains safely behind hospital firewalls.
About [Sunnybrook Health Sciences Centre
From its beginnings as a hospital for Canadian veterans, Sunnybrook has flourished into a fully affiliated teaching hospital of the University of Toronto. Today, with 1.2 million patient visits each year, Sunnybrook has established itself as the largest single-site hospital in Canada. Under the leadership of Sandra Callery and her staff of 11 ICP's and researchers, Sunnybrook is a leader in infection surveillance practices and innovation.
Sandra Callery is Chair of the Ontario Provincial Infectious Diseases Advisory Committee (PIDAC) on Surveillance. Callery is a past national president of the Community and Hospital Infection Control Association of Canada (CHICA Canada) and continues to participate in international infection prevention and control initiatives through CHICA Canada.
Sunnybrook's groundbreaking research changes the way patients are treated around the world. Their 209 scientists and clinician-scientists conduct more than $100M of breakthrough research each year.
For more information please contact Sandra Callery at Sunnybrook or Tina Herlihy from ICNet,
+44 (0)1452 814090.
###