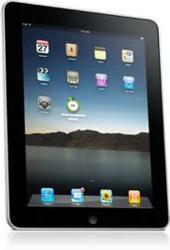 Each tool, in its own right, will have an incredible impact on any educator with a stake in the Common Core Standards. In tandem, the two will help administrators and teachers understand the Standards
Salt Lake City, UT (PRWEB) March 27, 2012
On May 1, 2012, professional development company School Improvement Network will release LivePlanner, a companion piece to its much-anticipated LiveBook. LivePlanner is the proverbial workshop to LiveBook's "course and theory" learning process.
The parallels surrounding LiveBook and LivePlanner are as abundant as they are insufficient, with comparisons between LiveBook and ebooks or LivePlanner and workbooks being altogether inadequate to describe these resources. LiveBook and LivePlanner are the first in what promises to be a wave of new online learning methods. LiveBook breaks new ground in online learning territory. Before a competitor will even have the chance to test this new field of online learning, School Improvement Network is pushing the margin further with the release LivePlanner, a tool designed to guide implementation and give hands-on experience.
As with LiveBook's inaugural publication, LivePlanner's first offering is Dr. Heidi Hayes Jacobs's Mapping to the Core. Dr. Jacobs herein guides staff development specialists, administrators, and teachers through the process of both creating a curriculum map for the Common Core Standards and then driving implementation and buy-in of that map.
"We're very excited to make LivePlanner and Mapping to the Core available to the pubic," says Curtis Linton, vice president of School Improvement Network. "Each tool, in its own right, will have an incredible impact on any educator with a stake in the Common Core Standards. In tandem, the two will help administrators and teachers understand the Standards and take every measure necessary to ensure that they are successfully implemented. We know that the first few strides toward implementation are among the most crucial, and the step-by-step guidance that Dr. Jacobs provides will help educators not only implement successfully, but turn the Standards into student achievement."
LivePlanner is a personal workshop that guides educators through developing personalized plans, maps, and goals. Rather than giving educators a limiting, pre-structured map, LivePlanner provides step-by-step instructions and tools to successfully create customized curriculum maps that support teachers in aligning their practice with the new Common Core Standards.
To learn more about how to align your classroom to the Common Core, visit http://www.schoolimprovement.com/common-core-360/ and sign up for a free 30-day trial of Common Core 360, School Improvement Network's premier PD platform specifically designed to empower teachers to implement the Common Core Standards.
To learn more about Heidi Hayes Jacobs and curriculum mapping, visit her Curriculum 21 company website at http://curriculum21.ning.com/.
About School Improvement Network
Founded in 1991 by teachers, the School Improvement Network provides comprehensive, research-based professional development anytime, anywhere. School Improvement Network is home of the Video Journal of Education, PD 360, Observation 360, the Learning 360 Framework, Equity 360, and Common Core 360. These and other award-winning resources focus on the most relevant topics, feature the top experts, and show educators how to put theory into practice. School Improvement Network works with thousands of schools and districts in every state and around the world and has visited over 3,500 classrooms to document best practices in action. Learn more at http://www.schoolimprovement.com.
About Heidi Hayes Jacobs
Dr. Heidi Hayes Jacobs is an internationally recognized expert in the fields of curriculum and instruction. Her work has been the basis for reform in numerous school systems. Dr. Hayes Jacobs is the founder of Curriculum Designers, Inc., a company committed to helping educational systems implement integrated and more effective curriculum. Dr. Hayes Jacobs has given workshops and provided staff developments for many school districts, administrators, staff developers, teachers, and curriculum specialists. She is the author of several books.
###
School Improvement Network, PD 360, and their respective logos are trademarks of the School Improvement Network. All other trademarks and registered trademarks are the property of their respective owners.
Press Contact:
Duane Sprague
School Improvement Network
801-758-9546
duane(dot)sprague(at)schoolimprovement(dot)com