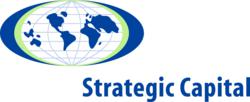 Strategic Capital is an annuity purchase organization that operates in a principled fashion…
New York, NY (PRWEB) March 27, 2012
Strategic Capital Corporation announced today that the Consumer Attorneys of California has issued a letter to members recommending the company to sell structured settlement payments.
In a recent letter to members, Niall P. McCarthy, the 2012 President of the Consumer Attorneys of California (CAOC), wrote that "Strategic Capital is an annuity purchase organization that operates in a principled fashion…" and "That is why CAOC recommends Strategic Capital if a structure needs to be sold."
Strategic Capital Corporation http://www.StrategicCapital.com has forged a reputation as a trustworthy buyer of structured settlements that offers responsible and knowledgeable help to clients.
In the letter, the CAOC alludes to the industry problems while pointing out the strength of Strategic Capital. "As a general rule, CAOC recommends against the selling of structured settlements," McCarthy writes. Then, he goes on to note that there are times when financial necessity or client desires compel someone to sell their structured settlement payments and simply states, "When that happens, CAOC suggests that its members use CAOC-approved vendors such as Strategic Capital."
The letter explains that the board members of the CAOC have carefully scrutinized the company and found that Strategic Capital operates with integrity. In addition, the CAOC lists specific examples of the board members findings and conclusions. They found that Strategic Capital works with its clients to seek alternatives to selling annuity payments, that the company is able to buy only a part of the settlement and leave the client with the rest of the annuity payments, and they have an upper limit on the rates they charge annuitants which is significantly lower than the typical credit card rate the CAOC encounters.
This is not the only attorney recognition that Strategic Capital has received. The company has also been endorsed by the New Hampshire Association for Justice (NHAJ), the Nevada Justice Association (NJA), the Tennessee Association for Justice (TAJ), the Kentucky Justice Association (KJA), and the Maryland Association for Justice (MAJ). Strategic Capital has also been endorsed by the National Association of Trial Lawyer Executives (NATLE.)
Acknowledging the CAOC support of Strategic Capital, David Meyerowitz, President and CEO of Strategic Capital Corporation, said, "We're proud of the recommendation from the CAOC, who recognize us as a company that runs its business to help clients and not take advantage of them. We've done business this way for years – with integrity and professionalism."
Contact:
To find out more, contact president, David Meyerowitz toll free at (866) 256-0088 or visit Strategic Capital's website at http://www.StrategicCapital.com.
About Strategic Capital
Strategic Capital Corporation is a specialty finance company with a focus on purchasing future payments such as structured settlements, annuity payments, and lottery winnings. To date, the company has successfully originated over $1.5 billion in future payments.