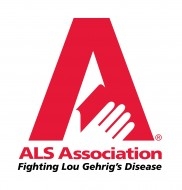 International scientific collaborations are an important part of The Association's global research program.
Washington, D.C. (PRWEB) March 26, 2012
An article published in the journal Proceedings of the National Academy of Sciences reports a breakthrough using cutting-edge stem cell research, which could speed up the discovery of new treatments for amyotrophic lateral sclerosis (ALS) also known as motor neuron disease (MND) outside the United States.
An international research team, led by the Euan MacDonald Centre for Motor Neurone Disease Research at the University of Edinburgh in partnership with researchers from King's College London; Columbia University, New York; and the University of San Francisco, has created motor neurons using skin cells from a person with an inherited form of ALS/MND.
Researchers discovered that abnormalities of a protein called TDP-43, implicated in more than 90% of cases of ALS/MND, resulted in the death of motor neuron cells. This is the first time that scientists have been able to see the direct effect of abnormal TDP-43 on human motor neurons cultured in a dish.
Professor Siddharthan Chandran from the University of Edinburgh said, "Using patient stem cells to model MND in a dish offers untold possibilities for how we study the cause of this terrible disease as well as accelerating drug discovery by providing a cost-effective way to test many thousands of potential treatments."
In 2010, The ALS Association Research Department organized an important workshop titled "Stem Cells, Genetics and RNA-Binding Proteins: Recent Advances in ALS Research and Drug Discovery" at the Banbury Center, Cold Springs Harbor, NY, which was funded by The ALS Association's Greater New York Chapter. It was at this workshop where several researchers – Christopher Shaw, M.D., Kings College, London, UK; Tom Maniatis, Ph.D., Columbia University, NY; and Steve Finkbeiner, M.D., Ph.D., University of San Francisco, CA – discussed collaborating in this research. Dr. Finkbeiner is currently receiving funding for this research from The ALS Association's Golden West Chapter. In addition, both Drs. Shaw and Maniatis are recipients of ALS Association research grants supporting different studies.
"Workshops such as the one held at the Banbury Center provide an invaluable platform to initiate partnerships among researchers, which can seed new ideas," said ALS Association Chief Scientist Lucie Bruijn, Ph.D. "International scientific collaborations are an important part of The Association's global research program."
This study was also funded by the MND Association in the United Kingdom.
ALS or MND is a devastating, untreatable and ultimately fatal condition that results from progressive loss of the motor nerves – motor neurons – that control movement, speech and breathing.
About The ALS Association:
The ALS Association is the only national non-profit organization fighting Lou Gehrig's Disease on every front. By leading the way in global research, providing assistance for people with ALS through a nationwide network of chapters, coordinating multidisciplinary care through certified clinical care centers, and fostering government partnerships, The Association builds hope and enhances quality of life while aggressively searching for new treatments and a cure. For more information about The ALS Association, visit our website at http://www.alsa.org.
For additional information please contact: Tara Womersley, Press and PR Office, 0131 650 9836; Tara.Womersley(at)ed(dot)ac(dot)uk