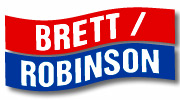 Gulf Shores, AL (PRWEB) March 27, 2012
For the Spring of 2012, Brett-Robinson is offering Spring Fever specials for this year's vacation season. Vacationers can take advantage of free nights to extend their stay at one of their two Phoenix All Suites Hotels.
Brett-Robinson, the Gulf Shores condo rentals enterprise, is offering a five-night rental for the price of four and seven nights for the price of five in two of their most popular locations. This reduces the cost of a group of family vacation up to $1000 when renters choose a a stay in a 4 bedroom condo. These Orange Beach condos are prime locations for seasonal stays throughout the year and are very popular during the spring break season. By offering these specials, they encourage people to get the most out of their spring vacations. They will run until the end of May 13.
"We are constantly offering specials so that groups and families are able to extend their vacations during peak seasons," says Marie Curren. "We often encourage our vacationers to check on what deals we have currently available, we're advertising Our Spring Fever to let more people know about what we have to offer."
For guests seeking short stays with condominium amentities Phoenxi All Suites Hotel is available. Each one bedroom is equipped with a full kitchen with all appliances and one and a half baths for all the comforts of home. Basic additional amenities include covered parking for vehicles, outdoor pools, free wi-fi Internet connection throughout the property, and on-site laundry room. Vacationers have easy access to the beaches, all in walking distance. The Phoenix All Suites hotels are also conveniently located to restaurants and shopping. Brett/Robinson has over seventeen Phoenix properties along the Gulf Coast, including two hotel properties that are the newest vacation properties along the coast. There are also opportunities to invest with condos available for sale. Inquiries can be made at the leasing and sales office.
For more information about theses spring specials and others, Brett-Robinson invites you to visit their website, http://www.brett-robinson.com for additional information or contact them at their offices by calling 1-800-211-7892 or 251-968-7363 or 3259 Gulf Shores Parkway, Gulf Shores, AL 36542.
Brett/Robinson is a Gulf Shores, Alabama vacation rentals enterprise that provides seasonal vacationers with a variety of hotel and condo rental packages as well as condo sales in the Gulf South. In addition, they also host a variety of entertainment events and amenities for both adults and kids. All properties are along the coast, overlooking the Gulf of Mexico.